Sure, we may think corset style bra are fabric prisons for your chest, but they do have their moments. They totally support us and for that, we say good job, bras.
And our love for bras could be growing in thanks to a new piece out of South Korea. Ladies, it's the corset-bra and it's pretty much the instant cleavage maker you've all been waiting for.
The mind-blowing Corset Nubra intimate, discovered on Korean fashion site Somethin' Sweet by Marie Claire digital editor Lauren Valenti, perks up the girls with "two adhesive, wing-shaped chicken cutlets" that lace up with a drawstring tightening system (so you can adjust accordingly, as you can see in the video above.)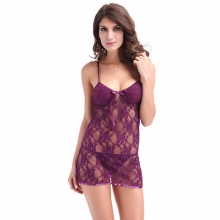 The corset is the most loaded fashion item there is, with an uncomfortable (quite literally) history of whalebone-induced fainting and rib removal surgery all in the name of sculpting a Scarlett O'Hara 'waist-trained' silhouette. But whilst the Victorian corset might be a universal symbol of female confinement, it is back for AW16 – and in a whole new form.
Victoria Beckham, Prada and Balmain are a few of the key labels championing corsets for AW16, and they have already been worn by the likes of Rihanna, Victoria Beckham and Gigi Hadid. Instead of uncomfortable hidden shapewear or overly sexualised Burlesque costumes, this new wave of corsetry is designed to be worn by women on their own terms.
At Prada corsets were minimal, rather than sexy, and worn as an accessory, layered over coats and suits, with the laces left loose and half-tied. At Balmain they were powerful and body conscious, aimed to mimic the Kardashian's love of shapewear, while at Victoria Beckham they were sleek, classic and minimal. "I used to wear a lot and it felt very sexy and feminine," Beckham said to The Telegraph of the corset revival backstage. "I wanted
to find a way to bring that back and feel new and fresh."
The beauty posed again inside the Bec and Bridge show, with the leather sleeves creating a boxy silhouette as she sat front row at the runway event.
Jesinta was seated next to model Elyse Taylor, 30, who wore a bell-sleeved, pleated black dress that reached her ankles.
The wife of AFL star Lance 'Buddy' Franklin also showed off her flawless make up, which featured a neutral lip and dramatic burnt orange blush.

Meanwhile, Jesinta recently discussed the possibility of having children, admitting her mother Valerie Campbell 'wants to be a grandmother.'
Jesinta and her mum both spoke to The Daily Telegraph on Saturday at the David Jones Mother's Day High Tea, and joked that babies could be coming soon.
The would-be grandmother is keen for her daughter to get pregnant, saying cheerfully: 'I'm not pushing her but it's definitely next on my agenda.'