The fragrance has the unexplainable power to take us out of our immediate environment and stir a broad range of emotions within us. One popular choice that captures the hearts of many is vanilla – its soothing, cozy, and arousing aroma makes it a timeless staple in perfumery. For years, perfumers have chosen this incomparable ingredient to create mystifying fragrances. That said, there are certain blends of vanilla perfume among the endless choices that truly deserve something extra special in any scent collection. Hence, we've put together this handy guide with top picks from the best vanilla outpost we could find.
#1: SEPHORA Nette The Vanille
The sunrise of a perfect work of perfume has arrived: Sephora Nette The Vanille. Imagined for creatives with tasteful lifestyles, this gourmand scent radiates a luscious combination of inviting aromatics. Warm cardamom mingles with fresh magnolia flowers accompanied by sultry vanilla, offering a delicate, affective scent. Wearers may experience a creamy and mineral vibe swirled with pink pepper, upcycled turmeric root, orris sandalwood, and cedarwood – resulting in a texture that both comforts and captivates. Along with its rich olfactory atmosphere, this divine concoction comes displayed in an exquisite custom-created glass flacon, perfectly suited to display on any vanity. It may genuinely never get better than this.
#2: Celine Rimbaud Eau de Parfum
The Maison Celine collection is synonymous with iconic perfumes, and there is none whose unique composition stands out more than Rimbaud. Rationality and rebellion intersect with this unisex scent, giving strength whilst maintaining uniqueness in its composition of blended notes comprising of lavender, neroli, orris butter, wheat accord, musk, and vanilla. Its imaginatively complex blend of fragrance provides an air of the enigmatic, as the scent seeks to represent the portrait of a 17-year-old poet through the presence of a neo-classic lavender tempered by the delicacy of the iris. Making it a perfect choice for your scent wardrobe, Rimbaud is an undeniably addictive fragrance that will add a touch of sophisticated bliss to all of your everyday moments.
#3: Bulgari Allegra Magnifying Vanilla Eau de Parfum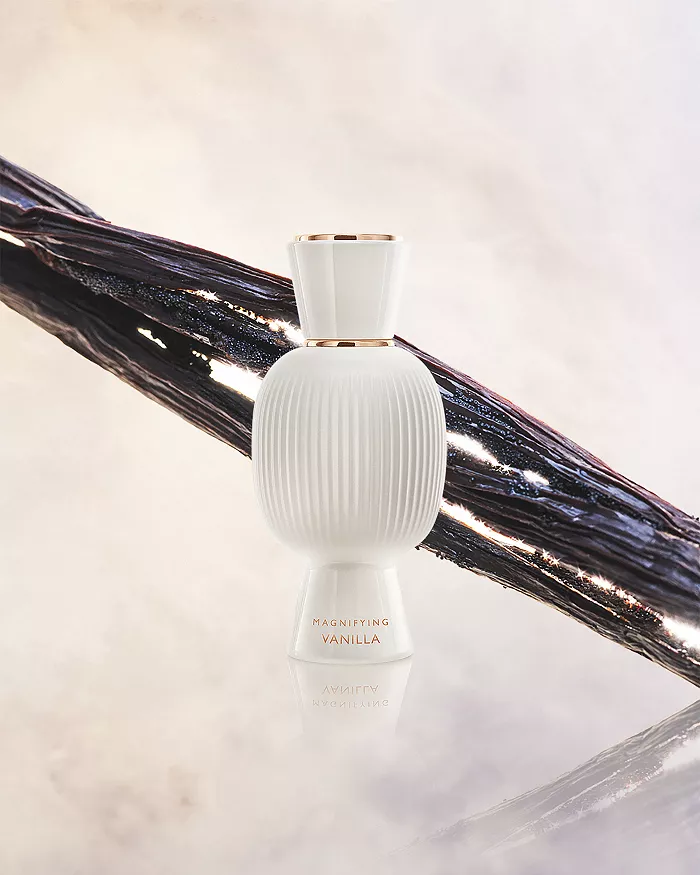 To be the perfect finishing touch to any fragrance wardrobe, there is no better choice than Bulgari's Allegra Magnifying Vanilla Eau de Parfum. It offers an intense, sweet-spicy mix of luxurious vanilla beans from Madagascar, spiced up with leathery and raw notes that blend together to form an unforgettable aroma. Its lingering scent will ensure heads turn wherever you go, allowing you to create a captivating presence. Whether worn with one of your other favorite scents or as a stand-alone perfume, Magnifying Vanilla will lend an exquisite touch of delectable luxury to all your looks. So go ahead and indulge in this extraordinary scent – because you deserve it!
#4: Kilian Paris Angels' Share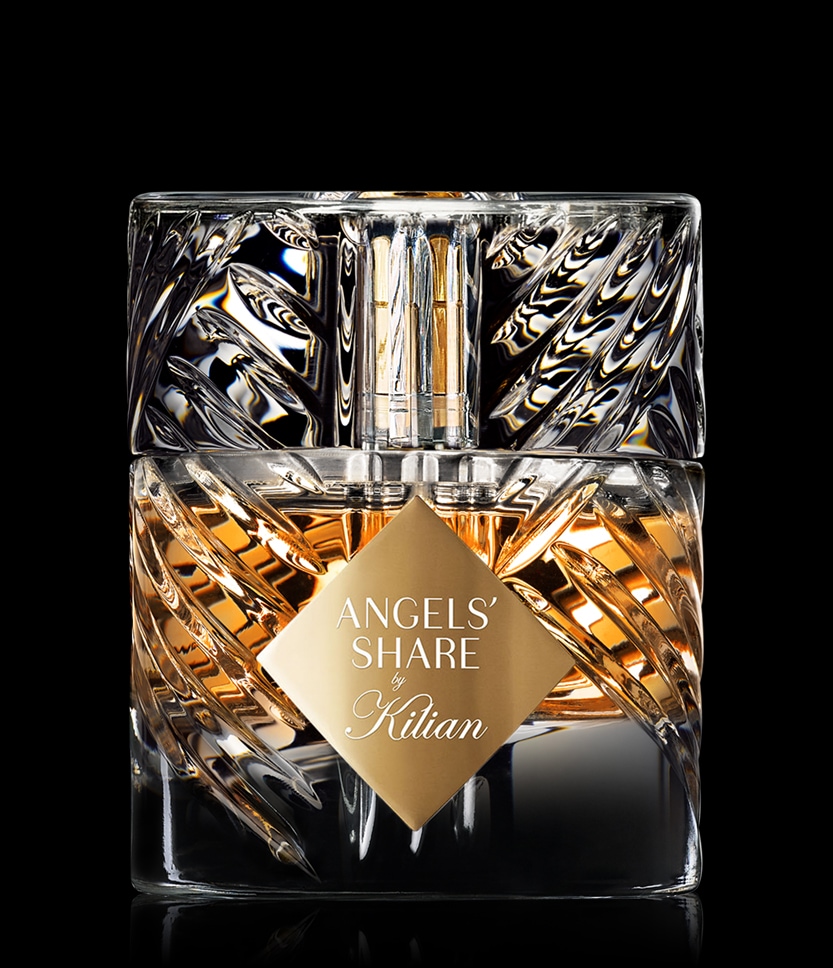 Kilian Paris' Angels' Share Eau de parfum is the perfect addition to any luxurious fragrance collection. Kilian Hennessy created this unique scent as a tribute to his roots in the renowned French cognac-making family. The inspiration for "angels' share," an evaporation of liquor in oak barrels, can be found within this breathtaking creation. Its top notes, such as cognac oil, oak absolute, cinnamon essence, and Tonka bean absolute, will fill the air with a sublime harmony of scent and tradition. As it progresses, the addition of sandalwood, praline, and vanilla offers even more delightful aromas for an unforgettable spiritual journey with each scent. Make sure to add the exquisiteness of Angels' Share to your fragrance wardrobe and experience the atmosphere of heavenly olfactory perfection.
#5: The 7 Virtues Vanilla Woods Eau de Parfum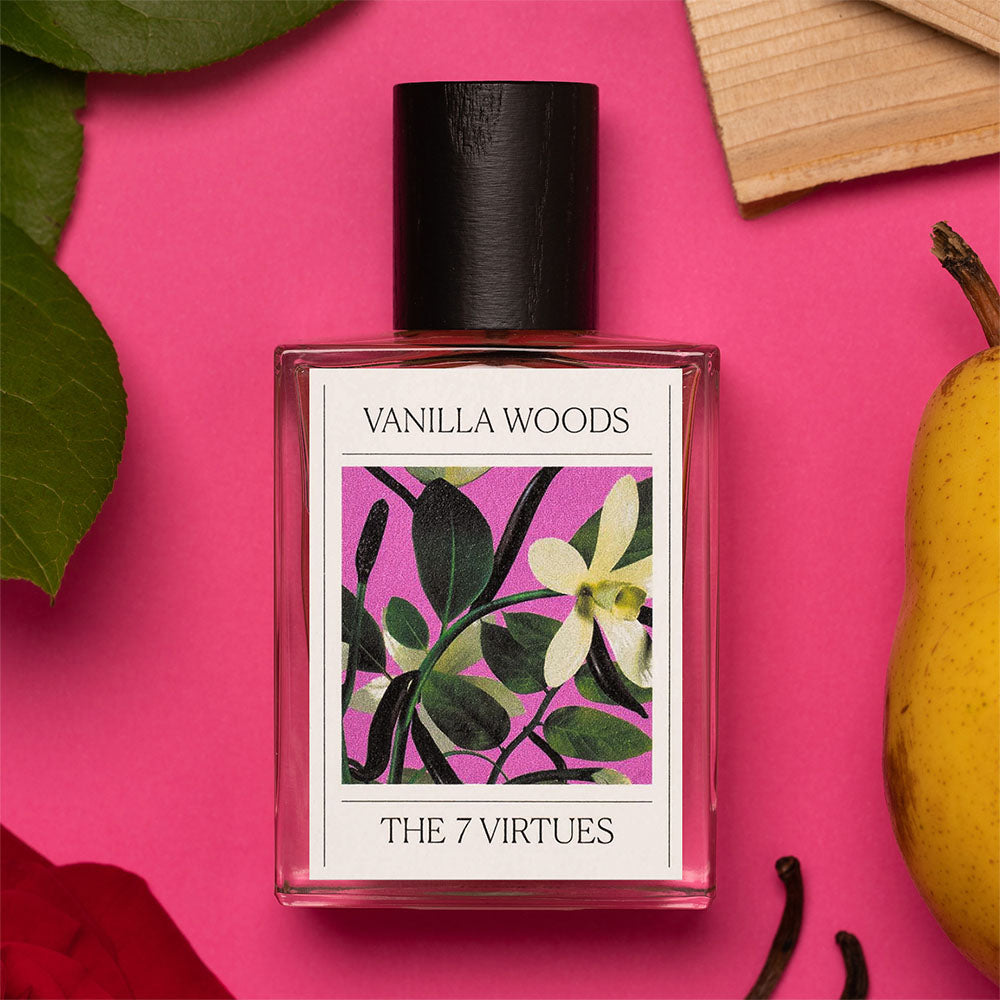 For those seeking a taste of luxury, the 7 Virtues Vanilla Woods Eau de Parfum lives up to its name. Picture a cedar forest: Fougere notes of vanilla provide a beguiling aroma, while soft woody tones create a sophisticated mystique. At the top, bergamot and lemon create a zesty journey, which mellows out to the sweet warmth of exotic vanilla. The added depth is found through sandalwood, amber, and a sprinkling of jasmine and iris, perfect for grounding the free spirit. Make this exquisite scent your trademark, or simply enjoy it to add sunshine to your day – the 7 Virtues Vanilla Woods Eau de Parfum promises perfection with every spritz! Order a bottle and fill your surroundings with the veiled chic of a woody vanilla outing.
Conclusion
So, there you have it – the top vanilla perfumes that need a place in your collection! From classic scents to unique concoctions, these divine fragrances will take you on an olfactory journey. Whether it's for a romantic night out or just to spritz your day with some subtle sweetness, these delightful