In a little while, prom season will arrive, and you know what that means. It's time to find your dream dress, decide on your attire, and begin planning how wonderful you'll look on your big night.
The lead-up to Prom is filled with so many enjoyable aspects. While choosing the ideal dress and sparkling accessories is crucial, the under-the-dress underpinnings you wear can make or ruin the entire ensemble. On the dance floor, nobody wants to have a wardrobe malfunction! We created a simple, stress-free guide to locating the ideal answers for this unique day.
The type of clothing you are wearing is the deciding factor in selecting the appropriate undergarments. Thongs won't show up at all under the dress and provide no control through the hips. For a broader skirt where the material doesn't cling to the booty as much, briefs are fantastic. For some thigh shaping and modesty while spinning on the dance floor, shorts are a wonderful alternative.
Here is what you should choose before wearing your prom dress.
A Suitable Bra
After choosing your prom dress, you should start considering the type of bra you'll need to wear. You might not want to go braless or have to worry about any accidents happening if the prom dress of your desires doesn't have enough support up there.
First, pick a bra that complements the special cuts of your dress and won't detract from the style or appearance. There are fortunately many bra alternatives available that will make you feel safe and supported. You should not worry about this step because some gowns even have a built-in bra.
Skin Colors
You don't want your black or vivid pants to make an unexpected appearance when you're taking photos. You're best off wearing a flesh-toned pair of knickers with any colour outfit! All you need is a pair of comfortable, flesh-colored pants that suits you well.
The best approach to prevent your knickers from showing through your prom dress is to do this, especially if your dress is made of a lighter fabric.
Shapewear
Never undervalue the effectiveness of quality shapewear. You can feel secure, curvaceous, and confident with the appropriate shapewear. Shapewear can assist smooth out any unsightly lumps if you are concerned about how a particular area of your dress sits on your body.
Shapewear is available in a variety of forms, sizes, and fashions and can be a wonderful way to complete your prom attire. Additionally, it might make you feel attractive, smooth, and curvaceous! allowing you to cover up any areas of your body that make you feel self-conscious in your prom dress.
The Neckline and Details
Sometimes, it's a dress's distinctive and lovely neckline that captures our hearts. A gorgeous neckline can bring out your inherent beauty and make you feel radiant and seductive on prom night. Not every bra will, however, go with every dress.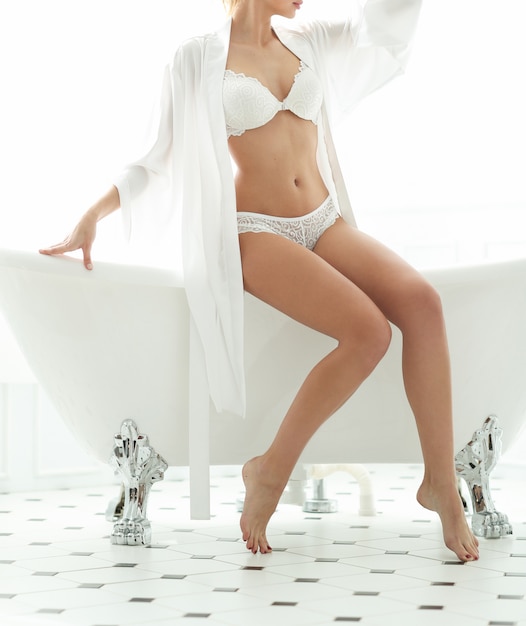 A regular bra would peek out from under a lower-cut dress and lessen some of the stunning beauty of the neckline. The same is true for necklines that are asymmetrical or off-shoulder. Beautiful and distinctive, these fascinating necklines provide some difficulties when selecting a bra.