There are so many stores and brands that offer yoga clothes, not only in physical stores but also online. Online stores usually give everybody around the world the chance to get clothing that they would have only been able to get if they travel to a specific country.
To get yoga sets you don't really need to buy them at specialized stores. Many sports brands have yoga ranges and some other brands create sets that are perfect for yoga and working out too. And for sure the internet will be a great place to find the one that you are looking for, no matter the size, color, design, or material, I'm sure there's going.
But the best place where you can buy them for me is for sure at Cosmolle. They are a brand that claims to be redefining self-care with underwear and wireless bras that they know you'll love. They are not only an underwear brand, even if they as a brand started as one and the main focus is bras. You can find an amazing set that I'm sure will become your best friend while you are working out or practicing yoga.
Their long sleeve legging set is made of buttery soft performance fabric, which is also breathable, stretchy, and moisture-wicking and that also has a unique texture. It will keep you comfortable and dry while you work out.  The recycled nylon fabric that it is made of is eco-comfy and will feel like a second skin to you. It doesn't have a front seam and will for sure be an anti-camel toe. It has a ruched seam that will give you a very nice butt-lifting effect. Has a scooped neckline, which is very classic, but it allows versatile styling too. The sleeves have thumbholes that were designed to keep them in place.
As a brand, they believe that your comfort should come first and that self-care should be your daily ritual. This is the underwear and bras they have created do just that and even were "sprinkled" with skincare ingredients so the self-care you practice is complete.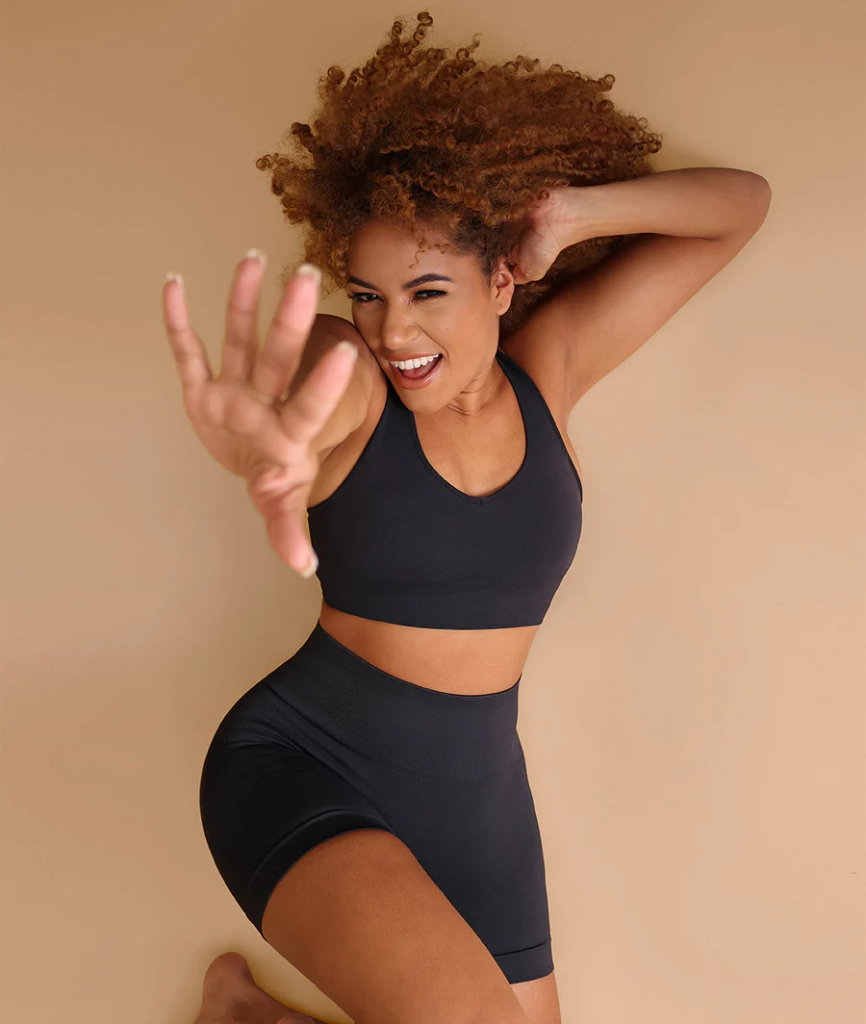 Their bras are 3D printed, which allows them to keep their shape. They have less sewing, fewer materials, and no wires, which makes them basically pain-free. The cups they have are breathable and have fibers that are infused with collagen, and the most important thing is that they are made by women for women and with love.
They believe that bras should be comfortable and noticed that usually women tend to compromise comfort over looking good. And this is true. As women, we focus much more on our looks than on how we feel while wearing them and this is what at the end of the day truly matters, we should validate our feelings as in the end the real and most important validation we can get, it will come from within, from ourselves.
This is why they won't compromise on comfort and have unique designs and used advanced fabric technology to offer you comfort you have never experienced in a bra before and their bra collection will be your best friend in every moment of your life.