Autumn is here and Winter is slowly coming. Whole new seasons are coming and it is the time for you to change your hair style a little bit or make a significat change. If you agree and want to do some lovely changes, be sure to keep on reading this article. In this article, you will find out what are the best short hair styles for women this season.
The winner when it comes to Autumn or Winter hair styles is definitely bob cut. Bob cuts can be done in many different ways.
You can combine them with bangs or just cut straight. You can cut bob in a shaggy way and wear it with wavy hair. The options are endless. But, be sure to combine your hair style with your face shape. It is important that hair styles are flattering to the head shape.  
Changing hair colour is a great idea but we have a better one – just do highlights to your natural hair. There is no better or more fitting hair colour to your skin colour than your natural colour. If you want to spice it up a little bit, you can do highlights which are really popular this season. When you do highlights, hair looks great both straight and wavy or curly.
Pixie cut is also very popular but it is one of those hair styles that fit to a very small number of women. Be careful while doing big hair changes because it is hard to get over a bad cut, right? Do your research about the hair styles that could fit your face shape before going to the hairdresser. Pixie cut is something women love because it makes their face shape highlighted and it doesn't require a lot of hair care. If you want to go super short and make big changes, be sure to think about it for a few days before actually proceeding to do it. Just in case so you don't regret it.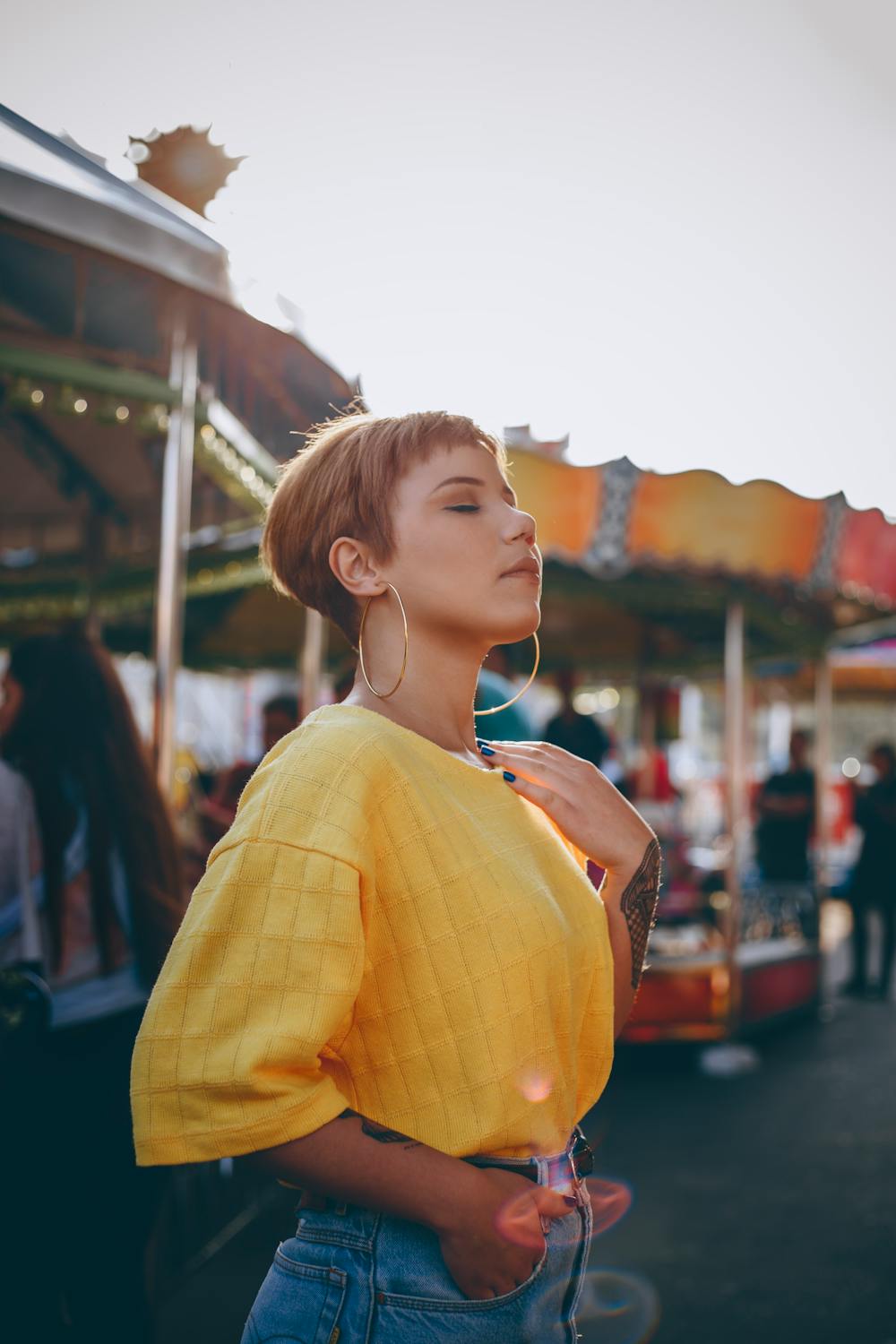 Finding hair style that fits the best to your face shape seems so difficult but there is one hairstyle that could fit any face shape. Side long bangs which can be styled in different ways and they grow out really fast so you can see if they fit to your head shape and decide if you want to continue doing them. Many influencers and actresses do this type of hair styles and they look amazing with this small change. So what will be your next hair style which you will rock this season? Don't forget that change is good and that it is a great feeling when you get a new hair style. It can inspire your fashion sense this season and make you look like a true fashionista you already are. I hope that this article will inspire you and give you some ideas about your next hair style. And I hope you have enjoyed reading it as much as I have enjoyed writing it. Keep up the good hair style game and don't forget that you can follow trends while adjusting them to your own wishes.