If you haven't already heard, skinny jeans are finally out of style. Instead, Gen Z has paved its way into the fashion world, and the first and most infamous thing we can thank them for is the trend of baggy jeans.
That's right; you can say goodbye to your beloved millennial skinny jeans and say hello to the new, versatile, and slouched-chic wardrobe staple. This fall, baggy jeans are a fashion must-have if you're looking to create cozy, chic, and layered autumn fits.
The real question, however, is about how to style the hot new denim trend this season. Read on to find the complete guide and tips on how to style the iconic baggy jean this fall 2021.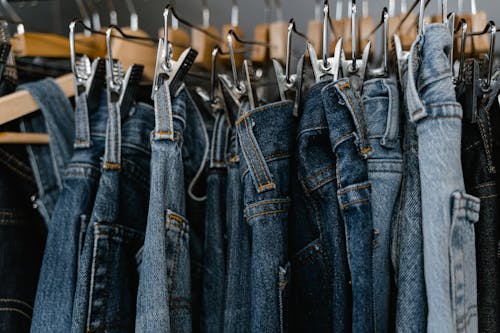 Straight-Leg Pants:
Those who aren't yet familiar with the baggy jean trend and aren't comfortable jumping right into it can begin their journey with straight-leg pants. As trendy as ever this season, straight-leg jeans have a flattering, semi-fitted cut that's professional yet laid-back enough for any environment. Pair this classy denim staple with a solid-colored top and long overcoat for the perfect fall fit.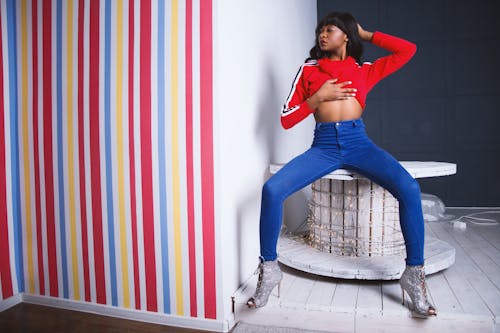 Eye-Catching Silhouette:
The whole reason that baggy jeans have become the hottest fashion staple is that they're a quick and effortless way to create a unique and attention-grabbing silhouette. This fall, our favorite Instagram models have been pairing oversized, baggy jeans with tiny, cropped tops for a flattering, hourglass silhouette. But, on the other hand, the denim must-have is paired with sweatshirts and hoodies for a cozier, slouched-chic look.
Layer 'Em On:
It's fall, and we all know what that means; it's time to put on those layers! There's no better way to rock the coziest and most laid-back of street fashion than with a pair of baggy jeans. The key to layering is to pull the entire look with varying shades, textures, and lengths. Layering a pair of baggy jeans works best with an undershirt, a cozy hoodie, and a bossy leather jacket to top it all off.
Mix And Match:
The best feature of baggy jeans is how versatile they are, which is why they're a modern fashion staple. The comfort of mixing and matching to create a new outfit every day is what makes them such a must-have this fall. Stay comfy this season by pairing your favorite loose-fit jeans with a cropped cardigan, and add a pop of color with a chic baguette bag.
Dress It Up:
These baggy jeans are a must-have for laid-back, everyday looks, but who says you can't dress them? All you need is a dressy, preferably sheer, top and your favorite pair of platform heels. Then, accessorize your look with a blazer and a couple of classy pencil heels for a more professional occasion.
The new baggy jean trend has made us forget all about our special days of skinny jeans and long shirts; it's all about tiny tops and big pants now. This reversal of silhouettes has inspired a drastic change in runway and street style looks for this fall, through which we have curated a complete guide on how to style these iconic and versatile baggy jeans this season. More fashion tips to match you can click https://www.bnsds.com/2021/07/14/some-popular-sneaker-trends-you-need-to-try-in-2021/