Bodycon dresses can instantly make you look sexy and beautiful at the same time. If you are not confident enough for bodycon dresses then you can go with shapewear to get the perfect figure. There are number of designs that can amp up your wardrobe style.
High neck bodycon dress
There are many women who look for a clean look and this high neck bodycon dress gives you the exact look that you are looking for. These are perfect for women who are not comfortable to show much skin. This dress is also perfect for the girls with short torso length. You can go with the sleeveless high neck dress or you can also choose slim fitted sleeves to get the perfect look.
Lace bodycon dress
If you want to have a perfect party dress you can go with the lacework on your bodycon dresses. These dresses are also perfect for the dates as it makes you beautiful and attractive. You can go with the detailing of lace all over the dress to make it look more alluring. Pair this dress with the pumps or tie-up heels and you are good to go.
Two-toned bodycon dress
Patch dresses and two-toned dresses are very popular nowadays. You can even style them for the official purpose. If you are going with the two-toned dresses go for the colors which can easily blend in together for the official look. If you want something bold you can select the bright pop up colors to get the unique look.
Volume sleeves bodycon dress
Volume sleeves are ideal for the plus size women as they give you the balanced overall look. The volume of the sleeves can be selected by you as per your personal preferences. You can also go for the mesh volume sleeves if you want something more unique and beautiful. Pair these dresses with some pearl jewelry and it will instantly enhance the look.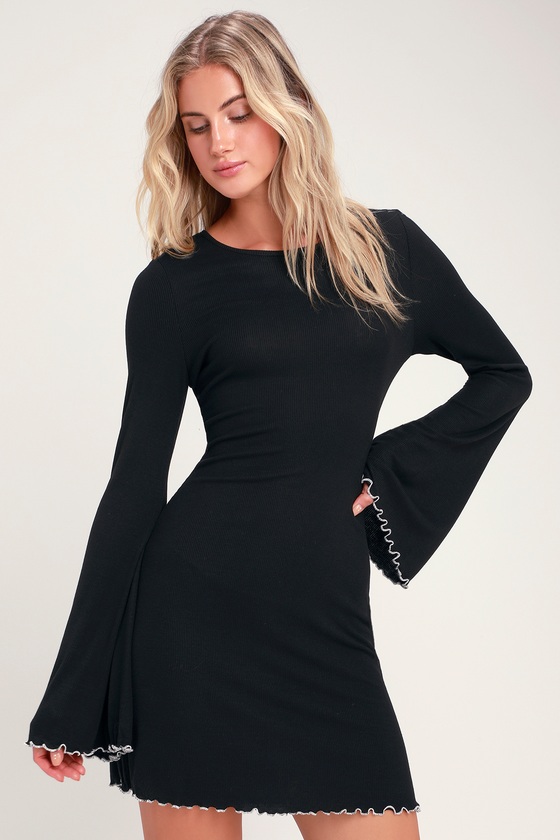 Stripped bodycon dress
Every girl should own a bodycon dress that is simple and gives you a casual look. These striped bodycon dresses are easily available online you can go with the various color themes in this. You can go with the pastel colors as they give you the cute look. Pair these dresses with the cropped denim jackets and sneakers to rock the perfect casual look.