Sedalia every October tradition will begin soon, but there are still people to make a meaningful career in support of their creative illumination time.
Moore's greenhouse and flower shop will host the eighth annual lingerie competition to raise money for those struggling with cancer.
We are very grateful to Moore flower shop to support breast cancer awareness corset style bra decoration competition, "said Lauren Thiel, director of the Bothwell Regional Medical Center foundation. "The money to Bothwell from the game will help us continue to work hard, the importance of education for women in the early detection of Pettis and Benton of the county."
According to the National Breast Cancer Foundation, one in eight women in the United States has been diagnosed with breast cancer throughout his life. It is the most common cancer in women and the second leading cause of cancer death in women.
In October, decorative bras will show up in Moore as well as other areas of business. Each ticket is $1, all the money was donated to the foundation to Booz Weir in the prevention and treatment of locally advanced breast cancer. With the biggest donation, bras will win.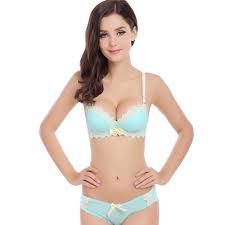 Thiel said, Moore's annual contest will be an event as the basis of Bothwell's inaugural "Pinktober" celebration in October, breast cancer awareness month.
"pinktober' is a month, the whole community campaign focused on the prevention and treatment of cancer, contribute to the community service by the regional health center of Bothwell learn more about not only breast cancer residents, but other forms of cancer, "she said.
At the start of the game, as a tribute to the co owner, Rhoda Moore's friend fought breast cancer, according to Melinda Moore, in Moore's floral designer
"Rhoda wants to do something to commemorate one of her friends, Cathy Berlin, raising awareness and funding who has been from breast cancer," Moore explained. "All the funds we raised are staying in the area, and working with Lauren, the foundation helps to ensure that.
She added: "we want to announce this news earlier this year so that people know we'll like them to come in.".". "There are a group of childhood friends from Northwest (high school), who enter a corset style bra every year. They always have a fundraiser before they raise money, which has become a big deal for them."
Moore explained that this is only one of the many ways to participate in helping and helping.
Moore said: "some of our competitors have made some friendly matches in order to get more money.". "Lauren and I are also looking at some new ways to promote this activity so that others will become more aware of it.
"We would like to collect some collections we have collected over the years through online auctions or silent auctions," she explained.". "We are also thinking of doing some pop-up programs in some local businesses in this area."
A complete list of locations and dates, bras will be located and can be found at www.brhc.org/pinktober.
Any interested in fitting and submitting a corset style bra competition, you can put their full bra to Moore's greenhouse and florist, 3311 Green Ridge Road, to October 1st.