Summer has a way of complicating your regular makeup routine. When temperatures rise well above comfort levels and humidity levels exceed 75% outside, it may seem pointless to wear makeup at all. But if you enjoy wearing it, don't give up. There are ways to keep your foundation, contouring, and highlighting in place even when you perspire. Yes, you could use a fantastic setting spray, but there are a few steps you can take during the makeup application process to achieve a truly locked-in look.
1. Select a primer that is appropriate for your skin type
There's a reason why there are so many different primers on the market: they're all designed for different skin types and weather conditions. Primers preps the skin for a flawless finish and also locks your foundation in place for hours.
2. Rethink your foundation application
During the summer, Foundation transforms into a completely different game, and you must understand how to play it correctly. This entails altering the way you put it on. Greene advises using a buffing motion when applying it. Buff the foundation onto your skin in circular motions, layering small amounts of product until you achieve the desired coverage.
Another tip from makeup artist is to layer your complexion makeup differently, such as applying powder in between your primer and foundation. The powder layer between the two liquid products gives your makeup more grip and lasting power, on top of your primer.
3. Make use of liquids to your advantage
You know the problem, you blend out your highlighter to perfection, and then the weather outside just annihilates it. Applying layers of coconut oil while applying highlighter, it's strange, but using a thicker oil as a sticky layer on top of which highlighter sits.
This is also an excellent time to use liquid or cream blush formulas, particularly those that sink into your skin for a tinted effect. Try a liquid blush that stays on really well in the heat, for a beautiful, long-lasting Summery glow.
4. Purchase blotting powder in bulk
We understand you're used to powder, but it's time to embrace blotting papers. The best way to set makeup is to wrap one of them around a big, fluffy powder puff, then roll that all over the top of my makeup to set. The puff is easy to fold and manipulate, allowing you to really get into the sweaty crevices like the inner corners of the nose and under the chin.
5. Replace your eye makeup with waterproof formulas.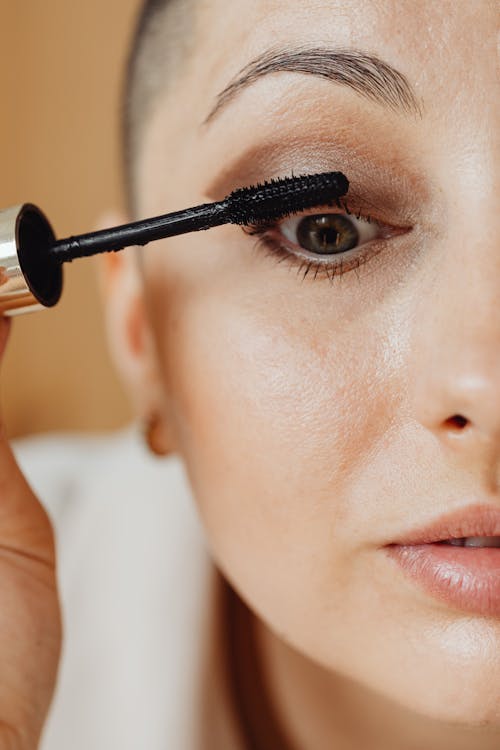 Even if you're not going swimming while wearing eye makeup, the heat and humidity make walking outside feel like stepping into a public steam room. If you want to keep your lines where you drew them, waterproof mascara and eyeliner are a must. Tubing mascaras are great because they form waterproof "tubes" around each lash, giving your lashes length without smudging and they also wash off more easily than traditional waterproof mascara formulas.