New Orleans Fashion Week (NOFW) switched the Social Theater right into a catwalk upon March twenty two for its personal event– the very best Design Competition. Now in the seventh time of year, founder Tracee Dundas began NOFW in order to "continue to develop and assist our southeast fashion market while giving south native-based designers a system to display the amazing skill in the southeast region. inch
Singer Ameka S. Cheatham warmed up the group with renditions of C-Lo Green's "Crazy" before Dundas herself swagger onto the catwalk to describe what the eleven designers had been competing for– a reward package that included a three-month selling presence in Hemline shop.
Before the competition, audience users got a taste for the future generation of style designers with looks coming from Alexandra Bujan, an 11-year-old designer who had been featured in the Kids Day time event kept the previous trip to Fulton Street Square. Bujan sent age-appropriate rhinestone adorned outfit over the runway. Her final appearance was a kiddie version of the Rihanna-esque ensemble– a dark tulle ballgown skirt capped off having a leather upper body plate with ancient Egyptian cotton influences.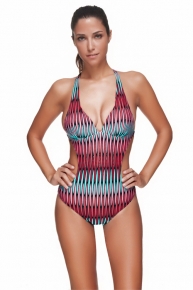 Mimi Holaday's fashion 1970s vibes won within the judges and landed her the title of Top Style winner. Her collection presented day and evening appears. A teal, ankle size coat was worn over a billowy white colored tunic and a peach above-the-knee dress.
Sequins had been center stage because Holaday delivered several dazzling looks together with a plunging deep-V mini gown, a slit-to-the-waist slinky outfit and sequin bellbottom trousers paired with clipped and feathered bolero-style tops. Clear vinyl fabric skirts had been embellished with oversized dark tassles on the hem and worn over tights.



An perfect little angels all-white outfit was associated with a clear plastic corset seatbelt with ribbons accents. Attached to wide lower leg trousers, the appearance was completed off using a feather look. Many of the versions wore experienced wide top hats and tassled bowler hats, that have been clearly the dominant accessories throughout Holaday's collection.
Additional designers contending were Leonard Henderson, Itchel Spears, Jamie Rogers, Anne Elizabeth Gressaffa, Kiyada Upshaw, Mary Va Ayers, Sakeenah Ashiru, Laurel Cleveland, Laurel Henley and Viviana Mi Rosa.
Styles included purple velvet bathing suits created by Henderson; geometric peekaboo tailored dresses by Spears and safari-meets-Gunne Sax from Jamie Rogers. Gressaffa sent twee, granny stylish dresses and mustard yellowish hot jeans down the catwalk; Upshaw used punchy florals and offered a simple t-shirt dress a twist with bell masturbator sleeves and light vertical lines.
Lions embellished several of Ayers' looks, including a dress which has a leather-like bodice and a pleated chiffon skirt. Asiru's Chinese-influenced collection included a floral dress style coat over a cunt bow shirt and a chartreuse drop waist costume with many rows of tassels.
Henley combined gowns and LBDs with fascinators for any night with the races as well as Rosa's physique con dresses featured round accents in the hip in shades of taupe, dusty green, burgundy and black and light.
Top Design and style judges included David Leslie Anthony of Art & Design Publication, Dr . Mack Barona McRoberts, professor for LSU, Expresse Massey, advertising coordinator of Lakeside Shopping mall and designer Romey Roe.
Aside from 55 fashion displays spread out throughout the week (March 18-24), other style week occasions included a profession day, a shopping day time, a children runway time on Fulton Street Block and a meet and greet with fashion designer Pedram Pasha Taheri at Coffee shop Adelaide's Swizzle Stick Pub.
Last year's Top Style winner ?je Allen offered his looks in the Showcased Designer display on Fri, March twenty-four. After his big get last year, the Baton Rouge based developer went on to compete in Project Catwalk Season 12-15, where he managed to get to the top ten.