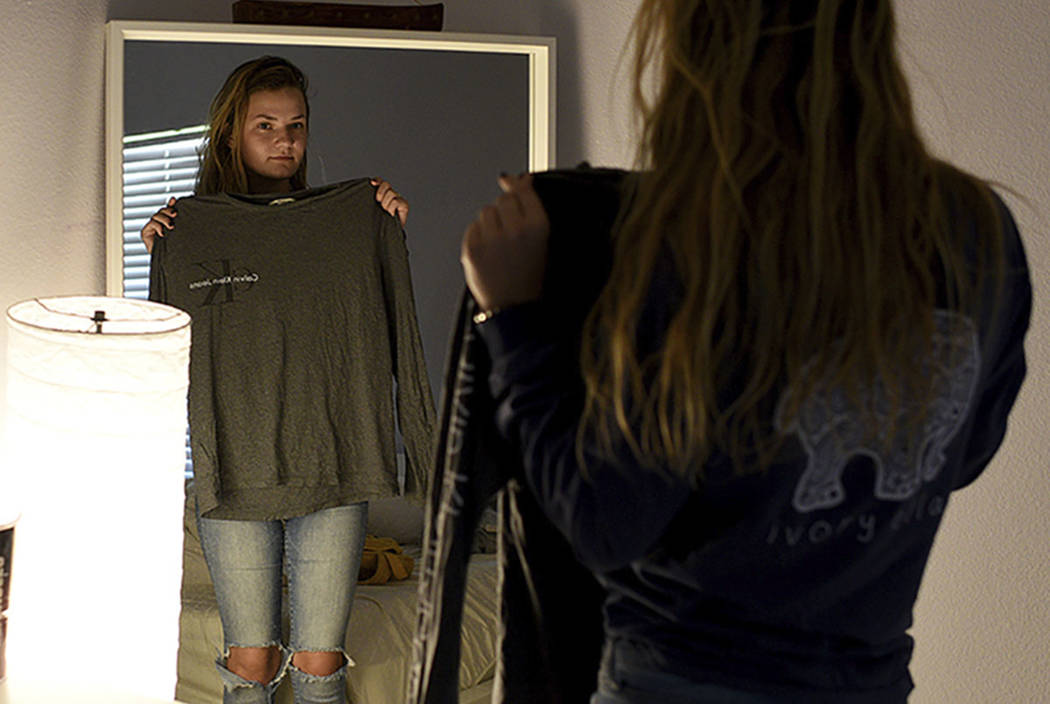 Blatonton, Fla. – A Florida high school student did not wear a corset style bra this week. The school administrator told her to cover her nipples because they dispersed her classmates.
The Bradenton Herald reported on Friday that the 17-year-old Liz Martinez decided on Monday not to wear a bra under her grey long-sleeved shirt. Bradenton school officials thought she was the goal of other students' eyes. The school is on the Gulf Coast of Florida.
Martinez said that the humiliation began when Violeta Velazquez, the director of the college, called her to the office. Martinez felt himself bullied by classmates, but Velazquez said there was a distraction that needed to be resolved.
"She told me that I need to add a shirt under my long-sleeved shirt, trying to tighten my chest – tighten them," Martinez told the newspaper. "Then she let me go around."
Obviously the second shirt is not enough, Martinez said, because she was sent to the nurse's office. The nurse handed Martinez four bands, two covering each nipple and causing her to cry.
On Thursday afternoon, the school district acknowledged that Braden River school officials could better handle this situation, but the area said it was only trying to enforce the dress code in the area.
"The matter has been submitted to the Superintendent's Office for review," Mitchell Teitelbaum, the area's general counsel, said in a prepared statement. "There is no dispute that schools should handle this problem differently, and corrective measures have been taken to prevent the recurrence of these problems in the future."
Teitelbaum continued to say that Martinez had violated the dress code, dressed in a way that distracted other students, and school officials were only trying to help her correct the violation.
The "school district's student behavior guidelines" stipulate: "You should appropriately wear school clothes and pay due attention to personal cleanliness, grooming, and neat learning.
The dress code does not specifically address or require a corset style bra.