FLEMINGTON – the local organization of Hunter county has raised a very important theme: breast cancer.
Flemington's DIY and harvest successful family center is hosting a bra decoration competition, until the 30 th anniversary of breast cancer awareness month began in October 1st. They will hold workshops throughout the month to create a community gallery.
Gabby Geraci, a partner at the center of harvest success, says it's a reminder that you take care of yourself and schedule your annual breasts.
"Everyone knows that someone has breast cancer," she says. You can't always procrastinate because breast cancer is so common.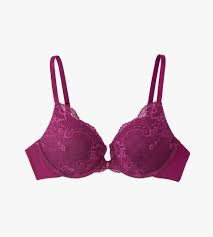 The center is expected to have 30 to 40 bras decorated through workshops, and the community will decorate corset style bra at home. The finished products will be displayed in the back of the DIY and auctioned off.
The proceeds from the auction will be donated to a non-profit organization, Geraci said.
Not only is the sense of awareness going to check the workshop, but reminding attendees to provide free breast X – ray entries.
"There's no reason not to finish it," she said." But we can't assume that everyone will think about being checked, so our job is to say that checking is very important. It does not discriminate."
Geraci said the event is a reminder that people are going to have to check and are very active because of the interest in decorating corset style bra.
"When people see bras, they attract attention and explain how they choose a creative way to improve their consciousness," she says.