The best thing about crop tops is that they can be matched with any type of bottom. Whether you want to wear jeans, pajama, trousers, short skirts, long skirts, ethnic wear or some other, there is a crop top available to match with the outfit. There is a huge market for this item but it should be matched with the occasion.
If you are good in body shape then you can prefer wearing a shorter with thinner straps to get your body parts more highlighted. You can look hot on any occasion as there are no restrictions for looking like that. You can impress anybody with your look.
Here are some tips mentioned below to choose the crop top style according to the occasion.
For summer outings
If you have decided to buy a new crop top to spend a sunny day out with your friends or family then you can buy a crop top which is made with a light material such as cotton, linen or rayon. You can also wear a strapless or the one with thinner straps. Avoid the top with sleeves. Another thing that you must keep in mind is the color. White is evergreen, you can also consider buying orange, light green or blue or pink to have a cool look. You can match it with jeans shorts or a midi skirt. Wear a hat to look even better.
For a casual day
If you want to buy a crop top for your daily working such as for a job or wearing it in colleges then you can prefer purchasing a long one which can hide most of the region of your abdomen. You can match it with regular trousers or jeans. A structured bag will also make you have a professional look. There are many options available and you must choose after measuring your size correctly as tight one can make you look awkward or too lose can be something looks silly.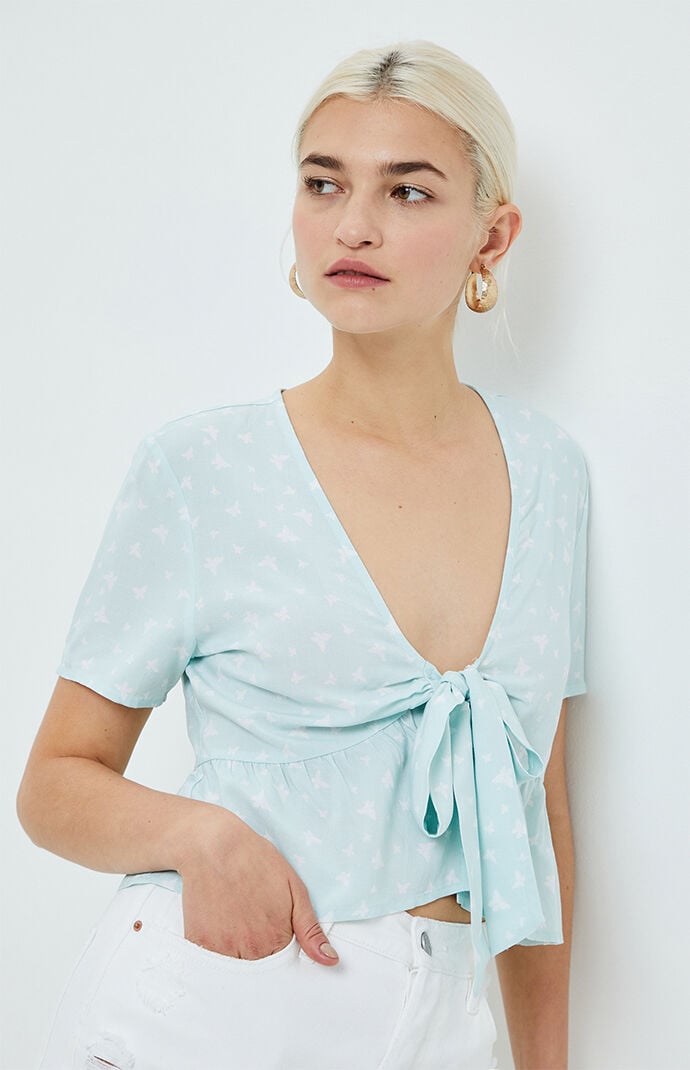 For parties
Party demands gaudy clothing that highlights joy and enjoyment. You can use a dark color for such occasions such as black or red. You can match it with a short skirt or mini skirt. But, be sure that the item you buy is comfortable and allows easy movement. If you want you can also wear tight leather pants and high heels to have an overall bold look.