Hey there, fashion enthusiasts! Are you ready to dive into the exciting world of fall 2023 fashion trends? Even if you are new to fashion world, you can rock these awesome styles. Let's explore three cool trends that might surprise you!
Fall is coming soon and it is the time to enjoy stylish attire without the fear of sun exposure. Thus, it means leaves turning pretty colors like red and orange. Hence, it's time to jump in leaf piles, pick pumpkins, and wear cozy sweaters. So, don't forget Halloween costumes and hot apple cider! Fall is a season of fun adventures.
Space-Inspired Outfits
Ever dreamed of being an astronaut? Well, this fall, you can look like one, minus the big, bulky spacesuit! However, space fashion is super cool right now. Thus, you'll find lots of shiny, metallic fabrics and futuristic designs in stores.
Hence, you must imagine wearing clothes that sparkle like stars. That's what these space-inspired outfits are all about. So, get ready to blast off into style this fall!
Furthermore, you can think shiny silver and sparkling gold outfits. Thus, these colors are super in right now. You can wear metallic skirts, jackets, or even sneakers. It's like you're walking among the stars!
Another cool thing is space-themed graphics. Clothes with stars, planets, rockets, and astronauts are popping up everywhere. They make you feel like you're on a cosmic adventure.
Cozy Knitwear
Fall is all about snuggling up in warm and comfy clothes. And this year, cozy knitwear is stealing the spotlight. You'll find sweaters, cardigans, and even dresses made from soft and fuzzy materials.
Chunky knits are a big deal. These are sweaters with thick, textured patterns. They're like wearing a warm, fluffy cloud. Pair them with jeans or leggings for a stylish and snug look.
Fall colors are typically inspired by the changing leaves. So, expect to see earthy tones like deep browns, rich greens, and warm oranges. These colors are perfect for your knitted outfits.
Sustainable Fashion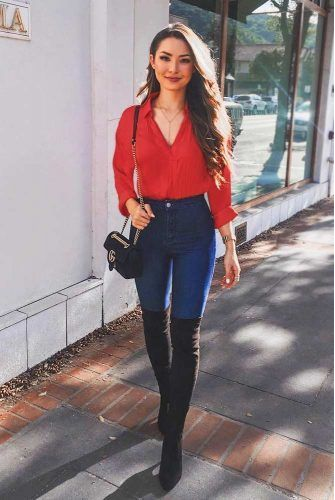 Saving the Planet in Style
Here's a trend that's not just cool but also kind to our planet. Sustainable fashion is all about wearing clothes that are good for the environment. It's like being a superhero for the Earth!
Fashion designers are using eco-friendly materials like organic cotton, recycled fabrics, and even clothes made from ocean plastics. By choosing these items, you're helping to reduce waste.
Thrift shopping is also part of the sustainable fashion movement. You can find unique, pre-loved clothes at thrift stores or online. It's a fun way to express your style while reusing clothes that might have ended up in a landfill.
Instead of throwing away clothes with a tiny hole or a loose button, learn to mend them. Sewing on a cool patch or fixing a tear not only saves money but also reduces fashion waste.
Fashion is Fun for Everyone
Fashion is like art you can wear. Whether you're into space-age styles, cozy knits, or eco-friendly choices, there's something for everyone in Fall 2023 fashion trends. Don't forget to add your unique twist to these trends and show the world your amazing style.
So, what are you waiting for? Dive into your closet, experiment with your outfits, and have fun exploring these awesome fashion trends this fall!
Conclusion
Fashion is like a colorful playground, and Fall 2023 has brought us some exciting new toys to play with! We can look like space explorers with shiny, sparkly outfits or stay cozy in fuzzy sweaters. And the best part is, we can help our Earth by choosing eco-friendly clothes. So, whether you're dressing up for a space adventure or just snuggling in a warm sweater, fashion is all about having fun and being yourself. Remember, you can mix and match these trends to create your unique style. Fashion is for everyone to enjoy!