I know most people always add losing weight or workout more to their new years' resolution and I'm also sure most people don't even fulfill their resolutions at all. It's hard, I know, we will always find an excuse as to why we never started working out or why "I'll start next Monday" never happen. I get it, I've been in this position way too many times.
But I think one way to actually do this, is to start by creating a workout plan and actually getting some nice and stylish sportswear. I believe that once you have established a plan or workouts, it's going to be easier to start.
I'm sure if you've got nothing planned and want to start, all the time you could use to work out, you'll spend it creating a routine, and looking for videos to follow. And in the end, you'll just go do something else and that's how you fail at completing your resolutions.
An established plan will always be better. Something else, that will help you fulfill these resolutions is by getting stylish activewear sets, that will not only be great for you to work out with but also if they really fit you well and make you look good, I'm sure you'll want to wear them all the time and make you want to go to the gym more often to show people how great you look in them.
If you are looking for some great options, I would highly recommend you buy Cosmolle's high waist leggings. Why? Because their soft performance fabric has a unique texture, it's stretchy, breathable, and moisture-wicking while also having a unique texture that you'll only find on their products.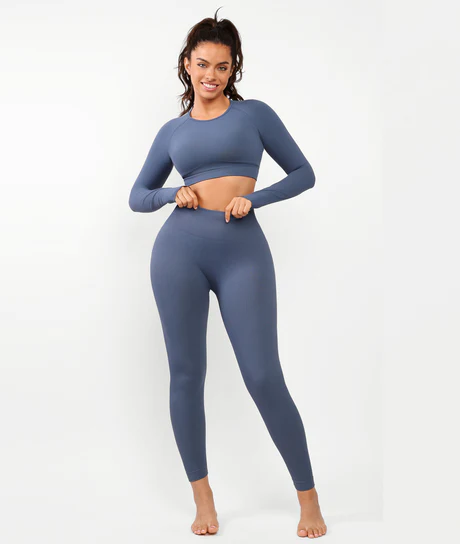 They will not only keep you dry but also very comfortable while you are exercising. They just want you to enjoy and feel the joy of working out. Their eco-comfy fabric that was made with recycled nylon will feel like a second skin to you. The butt area has a ruched seam that will give it a natural butt-lift effect.