Fashion trend has already entered the fall/winter mode. The item I would like you to check is a sweatshirt. The sweatshirt that caused a big trend in the cold and chilly season. Warm material has become the reason for making them seasonal coordination.
Sweatshirts have many styles and colors such as khaki and beige which are color you can create a sense of the autumn season just by styling them on top of your clothes. Besides, the good point of the sweatshirt is that it has various style you can wear to fit your personality and its seasonal.
It is attractive that it is easy to mix and match sweatshirt with any bottoms and fashion apparels. The question then is, "how to style sweatshirt to look trendy?" If you want to dress up trendily in the coming season with sweatshirt coordinate, here are some recommended item that you can wear. 
Feminine look with a midi skirt
I would like to recommend this outfit for those who like a feminine style. Pair an oversized sweatshirt with a midi skirt to easily complete your natural look. If you combine a sweatshirt with a skinny skirt whether it's mini, midi, or maxi, it will be easier to create a natural and feminine outfit, so please give it a try. This style will be sharpened and the leg length effect will be improved.
Chic look with oversized pants
You can also make a chic outfit by combining a sweatshirt and loose pants. The loose pants give it a slightly flared silhouette, and you can expect a leg length effect. The high waist slightly above the waist makes the waist area look neat as well, it makes a trendy and chic look. It goes well with a mock neck sweatshirt and trendy sandals.
Casual look with jeans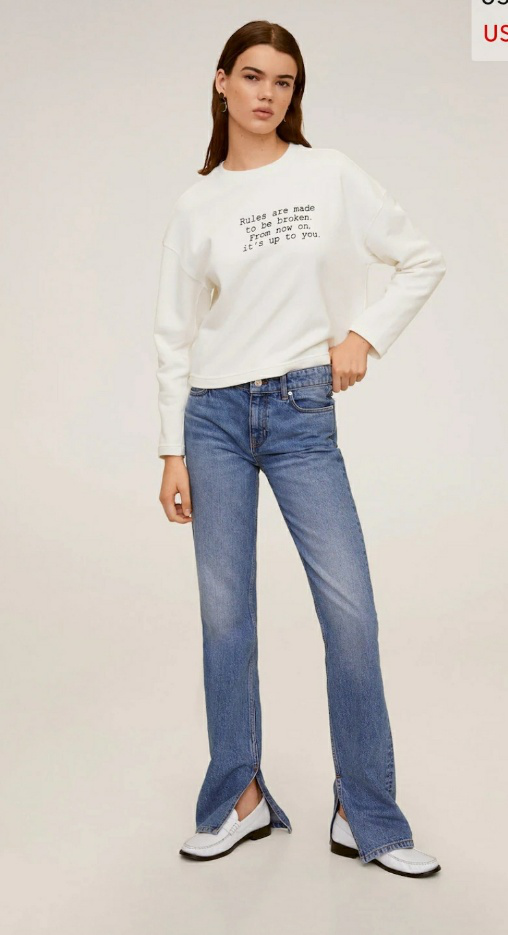 The coordinate that will always become a trend is to pair the casual item "blue denim pants" as the bottom of the printed sweatshirt to create a fashionable look. It's nice to be able to combine the denim pants style and other accessories to complete the whole look casually. Pair it with sneakers and a baseball cap would be great.
Fashionable look with a bucket hat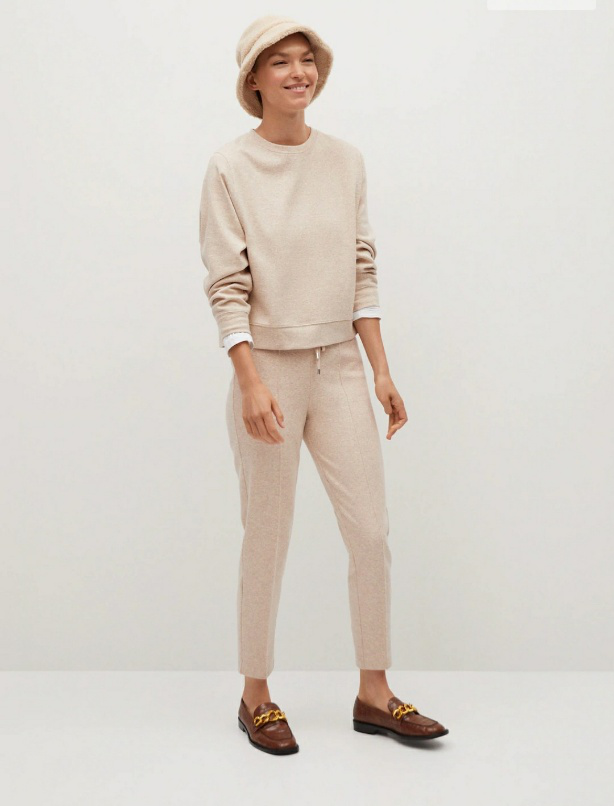 The item you need to add to style your sweatshirt is a bucket hat. Its not only fashionable item but it can be used for UV protection. Bucket hats are gaining increasing attention nowadays. The rounded design adds a soft look to your styling, making it the perfect item to create a fashionable feel. Wearing bucket hat as the main coordinate for your sweatshirt styling will give you a trendy and charming look.
Comfy look with shorts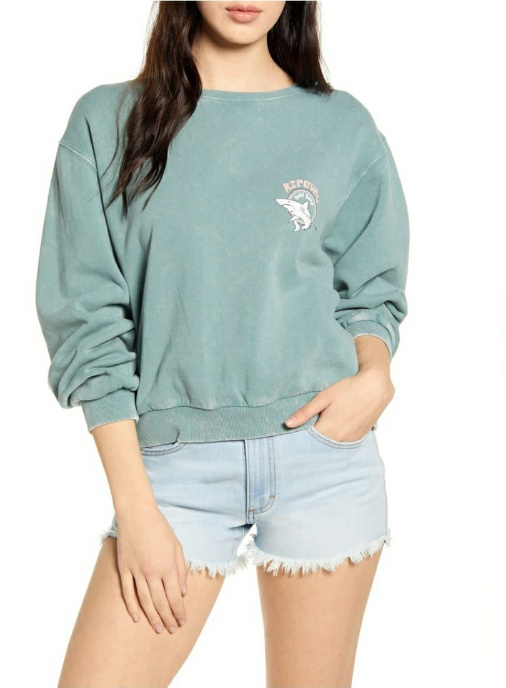 Finally, let's look at standard items that can be used for a long time. By pairing a sweatshirt with shorts for a comfy look. Find a simple sweatshirt with a minimalistic logo, and match it with denim shorts for daily wear.