It is time for a new fashion article! This time we decided to write about something that can be really useful to many of you ladies ( or it is better to say to all of you ). Cold days are already here but winter is also approaching and we know that temperatures are about to drop even more.
That is why we wanted to dedicate this article to outerwear and how to choose outerwear that will make you look stylish and warm and comfortable at the same time. Remember, looking good is not the only thing that matters. Actually, the most important thing is that you feel good and everything else comes with that. It's not worth if you are all glammed up and you don't feel comfortable. It will show on you, on your face and in your mood. For winter, warming up is a must. Not only will that help you feel more comfortable but it will also keep you healthy. Who want to get ill for Christmas? So here are some of our suggestions on how to look good and stay warm at the same time:
Gucci Veste cape en tweed de coton – This cape can't be more elegant. It's shape makes it look elegant on it's own plus when you add white color and tweed it simply looks like a dream.
ASOS DESIGN luxe brushed maxi coat in grey – Long coats will definitely keep you warm and especially if you decide to wear mini skirts during winter.
FAUX LEATHER PUFFER JACKET – Puffer jacket are definitely popular this season and although they don't look that elegant they will definitely keep you warm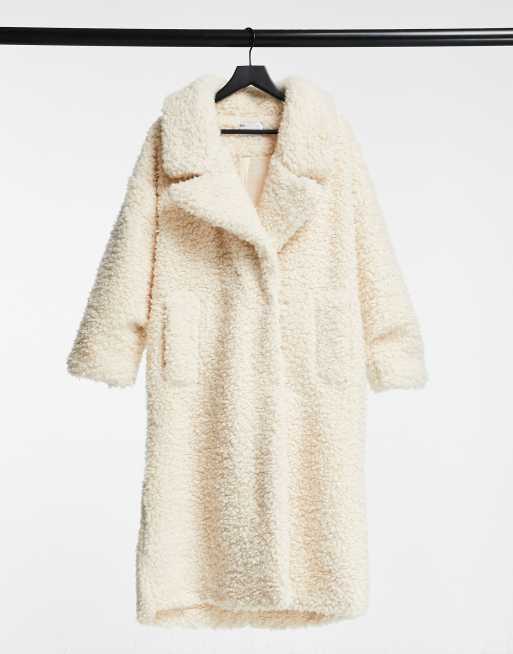 ASOS DESIGN Oversized XL borg coat in cream– Teddy coats seem to be popular again this season and we don't mind it as long as it is warm and fluffy.
HOODED BLACK VELVET MINK FUR JACKET – These types of coats will always stay popular and we are sure of that.
What do you say about our suggestion? Do you like our choice? We tried to pick out different items and in that order everyone could find something interesting for them. We hope that we helped you out a bit and we can't wait to see you next time on our blog. Feel free to leave us comments about this post down below.