After many weddings were cancelled in the last 2 years, it is no doubt devastating. However, it also offered more time for brides to find the perfect dress if she hasn't already. Now, engaged couples can have high hopes for 2022 nuptials and start planning the wedding of their dreams with excitement.
Smaller ceremonies have taken place over the last couple of years that lead to brides opting for simple dresses or even white jumpsuits. Good news is that for 2022, minimalism is back. Bridal trends 2022 are more exciting and contemporary. For those who are planning a spring wedding and looking for wedding dress inspiration, well do read on.
Wedding Dress Ideas For Spring 2022
Everybody loves a spring wedding. That said, finding spring wedding dresses that fits the wedding theme and brides' preference may seem a bit daunting. Luckily there are many different types of spring wedding dresses available, from modern ball gowns to mini dresses, the possibilities are endless. Have fun looking at these spring wedding gown ideas below.
Floral Patterns
Spring wedding dresses in floral patterns have always been a favorite. During the recent bridal week, there was an array of wedding gowns adorned with lace, floral and beading. Floral design dresses are ideal for outdoor spring weeding.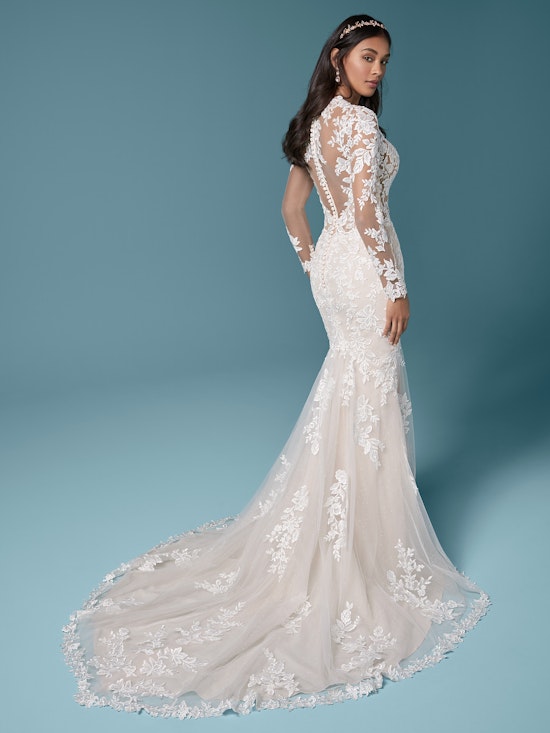 Deep V Neckline Wedding Dresses
During the bridal fashion week, deep V-necklines were huge and they appeared in almost every collection of bridal gowns and spring wedding guest dresses. If you have a fun and flirty personality, a plunging V-neckline is sexy and chic. You can opt to wear your hair down with sexy flowing curls or even wear it up.
Puffy Sleeve Wedding Dresses
Wedding gowns with puffy sleeves are all the rage for Spring 2022. These puffed sleeves add volume, scale and size to even the simplest silhouettes. Best of all, they add an air of romance. You will definitely feel like a princess in one of these stunning gowns.
Mini Wedding Dresses
Another spring wedding trend 2022 that is trending hot is short chic gowns. These stylish mini gowns are proof that you can still look gorgeous in a wedding gown that is non-traditional. Mini wedding dresses are perfect for the modern bride who dreams of a contemporary Spring wedding. Here is a chance for a dance-floor ready dress. Time to show off those legs of yours in one of these sexy, short bridal gowns.