The fall season is near and the sweater weather is in.  Going out during a chilly night doesn`t mean you just have to wear jackets, hoodies and oversized shirts. You can go out of the house in style with a simple and short trench coat.
Trench coats have been in trend from the end of World War II up until today. It often represents respectability, status, and class especially since the fashion began from the inspiration of an army officer`s uniform.
There were originally designed to protect you from wind and rain which is why it`s the perfect clothing piece for rainy and fall season!
Here are some style tips on how you can wear your trench coat:
WEAR WITH LONG BOOTS
Wearing a trench coat means the weather is a bit chilly or rainy already. Wearing long boots with your trench coat is the perfect combination in keeping you warm and dry, at the same time stylish. You can wear a turtleneck sweater underneath for an added layer of protection. You can keep the trench coat open or find one with stylish buttons so when you have to close the coat, you`ll look even more fabulous in the cold weather
FIND A DRAPING TRENCH COAT
You can also check for draping trench coats of you want to look more relaxed yes posh. Most draping trench coats have thinner fabric material but you can definitely look for one which will keep you warm and protected during rainy and windy days.
A drape trench coat looks classy and chic which is why it`s a great type of trench coat to use when going to work, a business meeting, or a more formal activity.
WEAR WITH LOOSE JEANS AND PLATFORM SANDALS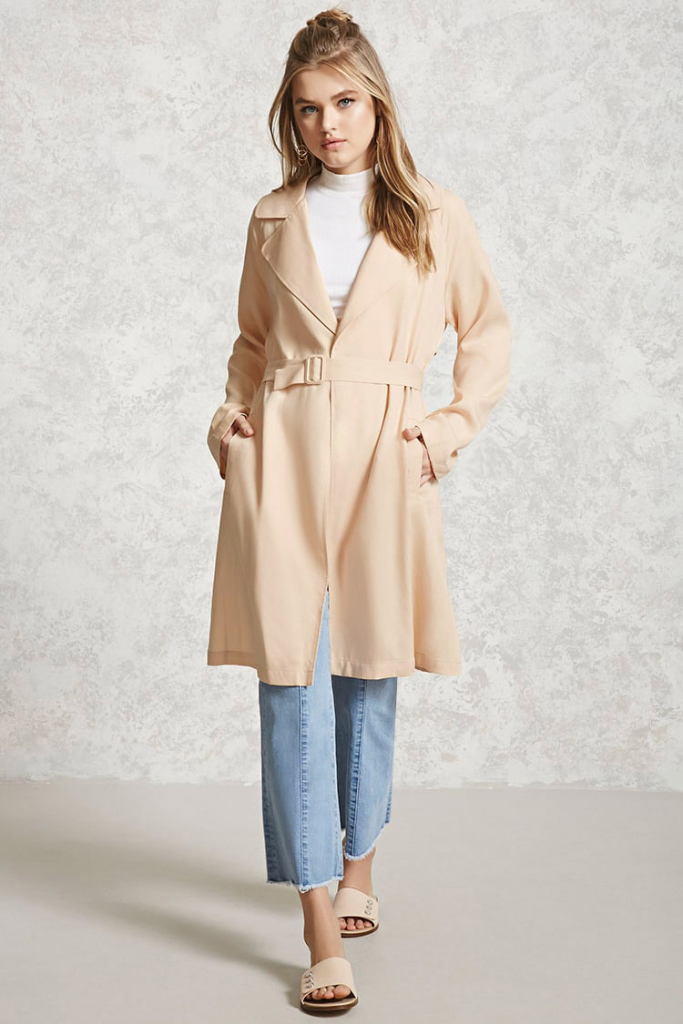 Choose a short trench coat with a belt and you can simply wear it with a pair of loose jeans that end above the ankle. You can also wear platform sandals that match the color of your trench coat. This is an over-all stylish way to wear trench coats during the day. Make sure that choose light-colored clothing items so that you over-all look will seem light, friendly and fitting for any time of the day.
There are many ways of styling a short trench coat but the best tips that you can always keep in mind is to "stick with the basics." Wearing thick turtleneck sweaters, a pair of platform sandals, or long boots, a pair of fashionable pants and adding a belt can make a huge difference in your overall look.