The cold shoulder is a glamorous style most commonly popular because of Hillary Clinton back in 1993 when she was photographed wearing as what she refers to as "cold-shoulder dress." More than 20 years later, it`s still a popular style among tops and dresses. The reason for this is mainly the balance it gives between being too casual and too formal, and too conservative and too sexy.
In 2020, there are a ton of ways you can style this. Check these popular outfits below:
Classy in Casual
Going out with friends? Having a shopping day with your mom or sister? A cute date with your beau? You don`t have to be overly dressed to go out in style. You can look classy and chic with a floral cold shoulder long sleeve dress, romper, or a combination of both. Accessorize with a tiny bag enough to fit your phone, wallet keys, and a few make-up necessities. You can wear this with a pair of White Square to heels.
2. Basic and Comfy at Work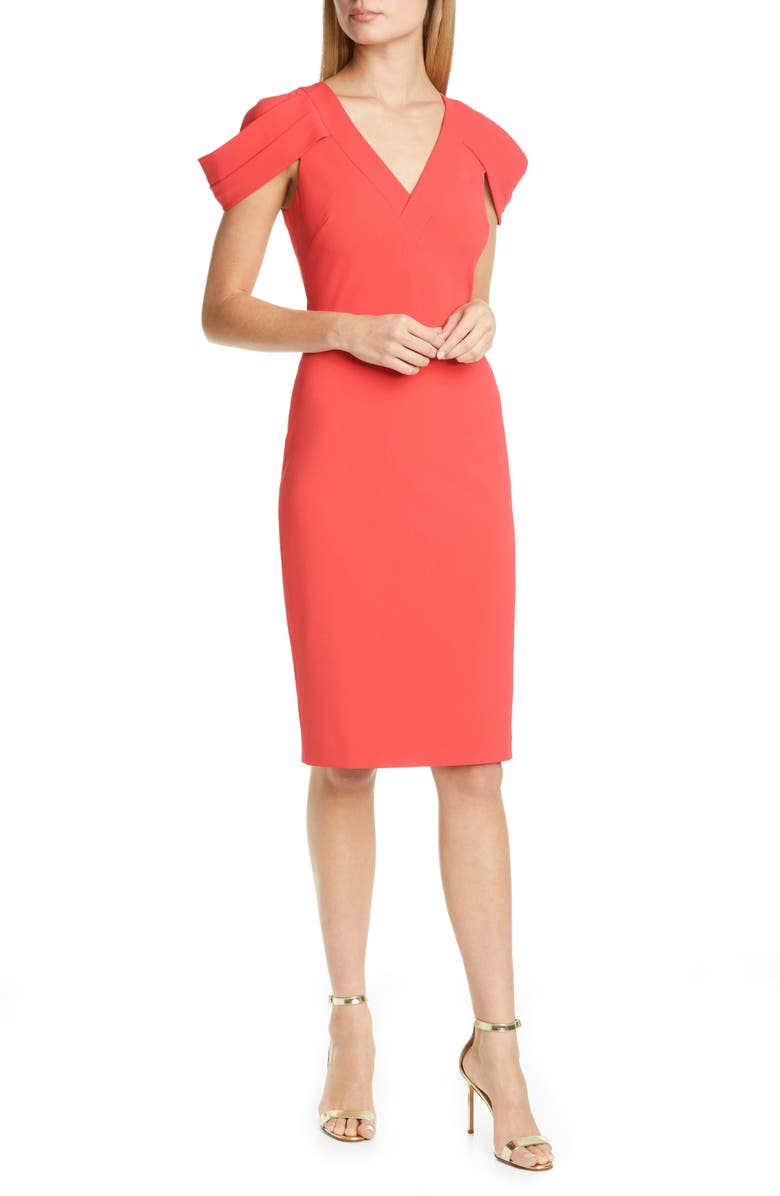 Looking professional and well-respected doesn`t mean you need to cave into the boring blazer and slacks style. You can switch up your professional and business wear with a cold shoulder sheath dress which you can wear with a pair of closed-toe kitten heels.
3. Summer Preppy-Street Style
The hot summer season is all about enjoying the warmth and nice weather. Enjoy the season with a preppy cold shoulder dress, straw hat and a pair of platform sneakers while strolling in the streets or having a fun day with your dog in the park.
4. What a Cutie!
During the warm weather, all I want to do is look cute yet comfortable. A great way to style cold shoulder dresses is to pair a lace dress with a white pearl necklace and a pair of ballet flats or platform heels.
5. Exquisite in Knitted Dress
If you don`t like changing outfits throughout the day, a knit cold shoulder top and pencil skirt or dress with a pair of minimalist square toe sandals are for you! While at work during the day, you can wear a knot cold shoulder outfit with a black kimono or a blazer, and during the night, you can remove the additional layer if you want to go out for a nice dinner with workmates.
6. Fun in Flare!
Want to look super cute for a cocktail party? Look absolutely stunning with an Mc Duggal cold shoulder dress, skin-toned pumps, and matching Rebecca Minkoff watch. Complete the look with simple jewelry and a minimalist clutch.
7. Bright in the Sun
A lot of us are probably not used to dresses with such bright colors. It`s kind of scary but going a bit of your fashion comfort zone could be a good thing. You can find a distressed mini dress and accessorize with a pair of pumps or sneakers depending on the occasion. This is such a unique yet very fashion forward style.
8. Tie Dye Could Shoulder Dress
Tie Dye style may sound like something you wouldn`t even call classy. It might be a bit too eerie to wear something so artistic and kind of DIY looking to work or to a date. Worry not! A Marcella Tie Dye Cold Shoulder Rib Dress is a lovely piece of clothing which is perfect for summer and fall. Pretty, right? You can wear a pair of Steve Madden square-toe sandals to balance the bright color of the dress.
9. Beautiful in Black
Just look at this Lauren Cold Shoulder Dress! It looks so classy especially if worn with a pair of gold or brown strappy sandals and gold accessories. You can wear this to a casual date or a simple dinner with your friends.
10. Fabulously Fashionable
If you`re going somewhere formal, it doesn`t mean you have to go all out just to look fashionable. Don`t overdo your outfit and opt for a relaxed and minimalist open-shoulder M-Slit Maxi Dress worn with a pair of Rialto dress boots.
Cold shoulder dresses are great clothing pieces to have in your wardrobe mainly because of the cool twist it gives to your clothes. A few casual and long cold shoulder dress will save you from fashion emergencies where you need an easy-to-wear yet fashionable clothing.