Floral dresses are ideal for the summer vibes as they look beautiful and girly. There are wide varieties of dress patterns available in these floral prints. You must have a simple floral dress in your wardrobe that you can easily layer and wear anytime.
Pastel colors show your soft personality. These colors bring out the girl inside you. There are varieties of pastel colors available in the market. In pastel floral print dresses, you can go with the lighter shades together which can easily blend. There are various types of floral designs available and you can select them accordingly. Pair the dress with high heels to complete the look.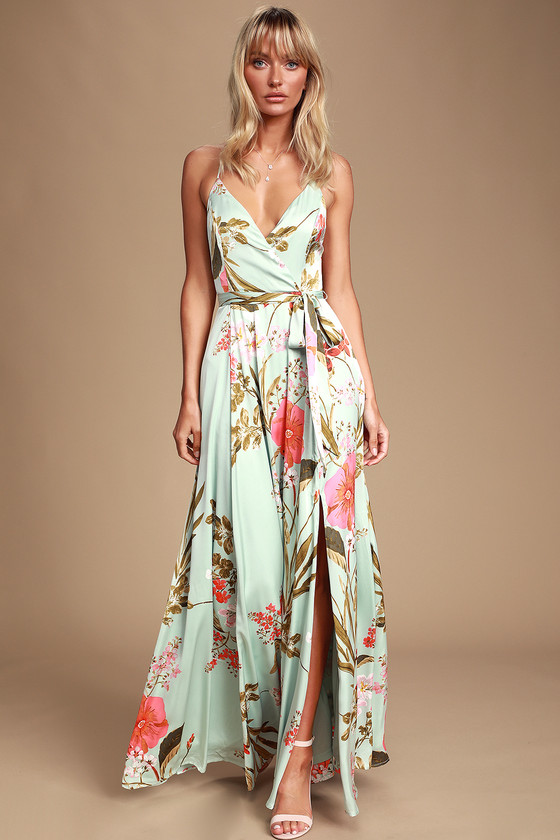 Floral prints are pretty and if you want to look sexy at the same time, you can wear a bodycon floral dress. Ombre prints and shades are also very popular among the girls nowadays. These dresses are well fitted and highly stretchable to make you comfortable. You can also wear body shapers under these dresses to get the perfect figure. Girls usually prefer one-sided floral prints in their dresses to make it more unique.
There are various types of floral prints available and if you are not a bold print person you can choose smaller prints. A-line dresses have smaller floral prints which make them more detailed and beautiful. They usually have contrast colors to make the print pop out. You can go with full sleeves if you want to get the street style look. These dresses can be easily paired with shoes for comfortable summertime.
There are many girls who look for beautiful party dresses for the summer season. In this case, you cannot miss satin floral dresses. These dresses will instantly give you a royal and beautiful look. You can glam up with minimal jewelry with these dresses. The material is ideal for the party as it shines and glows. Choose trending neck cutouts in these dresses.
One-shoulder dresses can give you a feminine look that you are looking for. These one shoulder dresses are best when you go with the ruffles on one shoulder. Volume ruffles on one shoulder make the dress look more expensive and give you a statement look. You can pair the dress with a trending handbag.