Let's all admit it; a scarf is one of the essential accessories that everyone can have this winter! Aside from making you look stylish and fashionable, it also keeps your body warm. Every scarf has to make you feel comfortable while dealing with the chilling and freezing wind outside.
Well, did you ever thought of using your scarves as one of your fashion statements? Something that can make you look gorgeous and adorable? There are some cute and trendy scarves that you can choose from depending on your preference that you can wear to make you look chic. Let us get to know more of them!
1. Knitted Oblong Scarf
What a beautiful sight is seeing this stunning knitted scarf that gives a cozy feeling this winter season! This Cable Knot Oblong Scarf has 100% Acrylic fabric, which will embrace you against the chilling wind, perfect for cold weather seasons. It makes an ideal fit with any casual dress or outdoor attires, not to mention that men and women can also use it!
2. Plaid Scarf
A super cute and soft plaid blanket scarf, and infinity style for the fitting! A luxurious accessory perfect for winter and the holiday season. This gorgeous and medium weight scarf great for personal use or as a gift; your loved ones will love receiving this for holidays. You can also have it as part of your warm winter fashion trend!
3. Fur Scarf
Aside from the look, it's the luxury! A combination of coziness and chic style, all in Luna Faux Fur Scarf. A must-have this winter season that adds elegance to your overall style to help you stay warm all day long. It features a loop to keep the scarf secure while wrap around your neck! Adding a good suit or a coat to your scarf will enhance your modern style signature.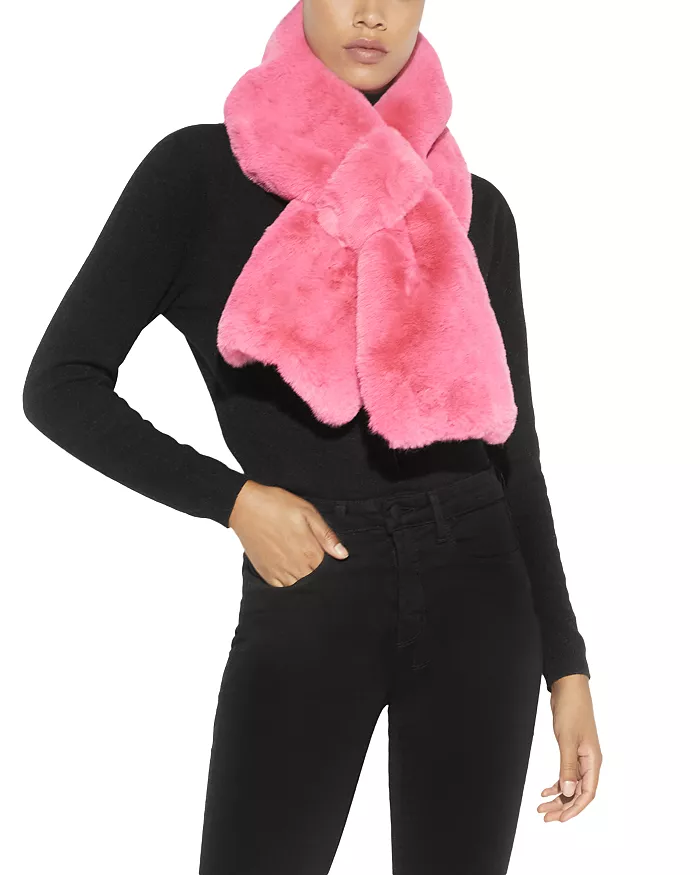 4. Tweed Scarf
Relieve your worry about the fair and chilling wind this winter using the Thora Tweed Scarf. It's knitted with a ruche design, making it look cute and irresistible to wear! You'll feel the gorgeousness of its texture while wrap-around with care. Best matches any outfit but adding a cute knitted hat will make justice.
5. Supersoft Scarf
It's a challenge to keep your neck and chest warm throughout this winter! Get a dose of that medicine with the Supersoft Scarf that you can style in so many different ways. Its delicate structure, softness, and grit; your goal to accessory to keep your body warm. Make a blast this winter by wearing this scarf that is noticeable, which can you can pair with your favorite coat, sweater, or suit!
Since scarves are the most versatile accessory in the market, it is challenging to style them because of the dozens of ways you can wear them. With lots of styles and varieties of scarves out there, these scarves stand out the most! You'll get the comfort and warmth while looking chic and stylish with easy to style for convenience!