One of the most comfortable clothing for women is rompers. It is easy to wear and comfortable. Nowadays, there are different styles present in this dress. You can match such dresses with different accessories and any type of sandal. You can find such dresses in the reputed stores only. This clothing type is very popular among young girls.
Here some great such dresses mentioned for you:
Pastel Rainbow Tie-Dye Pocket Romper
It looks beautiful with the rainbow design on it. It provides a playful and joyful look to you. There are also front pockets present in it.
Blend With Hollow Dress
This romper is a nice and simple dress for young women. It is featured with V-neck and ties belt at the waist to make you look really pretty. This hollow romper also has short sleeves and a solid color pattern and an A-line silhouette and the tie waist gives it a charming look.
Loose Linen One-piece Rompers
If you want to have that tough look then you can prefer wearing it. You can wear them casually as well as for day parties. You can wear high heels with it to look more ravishing. It is featured with a belt and button closure. There are three pockets present, two at the sides and one in the shirt.
Off-the-Shoulder Romper
You can wear this dress on a daily purpose. It looks nice with floral pattern print. There is also an off-shoulder neckline present in it. It also features flutter sleeves. With its challis construction, you can make your own fashion statement. The beautiful floral pattern makes it the best summer wear.
Long Sleeve Long Pant Romper
This long sleeve long pant romper is one of the best quality products that you can have in this category. This romper is made with cotton blended linen and it will give you a shirt style with button closure. It will give you an army like look. It covers the maximum part of your body.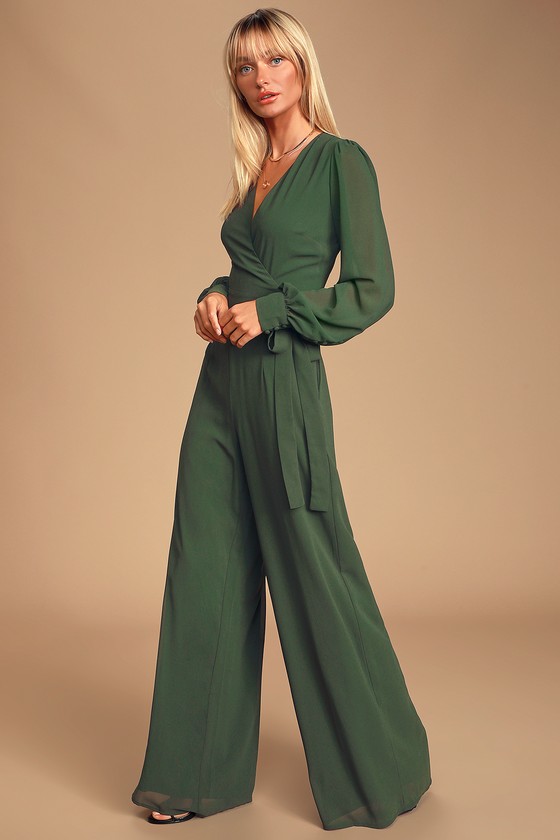 Black Ruffle-Trim V-Neck Romper
If you are looking for a romper that you can also wear at parties then this is the dress for you. It comes with a zip closure at the back. The ruffle detail makes this dress nicer. The knot at the waist enhances the overall look of the dress.