Have you noticed that some accessories tend to be set aside and don't have much attention; hence they don't look as chic and cool as your clothes or other accessories? One of these is rain boots. Since they tend to get wet or splashed with mud, many people ignore whether their shoes match their outfit or if it's cute enough. Contrary to popular belief, having a great pair of rain boots that's waterproof, high-quality, and fashionable can help you feel more comfortable even if it's raining cats and dogs. Just check out these stylish boots you can wear during the winter and rainy season:
BOGS` Rain Boots
Look chic and fabulous with Amanda Plush Waterproof Rain Boots that has a cozy and plush lining. It has ties in front, making it easy to adjust, especially if you want something tighter around your ankles to prevent water from going into your shoes. It also has EverDry and Max-Wick technology to keep your feet from smelling bad.
Rubber Rain Boots by Chloe

If you want a pair that does the job of protecting your feet from the mud and rain puddles, a couple of high-quality rubber boots will be useful for you. It can also keep you from slipping on snow or while raining.
High-Quality LLBean Boots
Keeping in-style and safe from slippery pavements is possible with LLBean Boots. Not only are these stylish, but they're also functional, durable, well-made, and non-seasonal. Even if it's not raining, you can wear these like regular boots.
Roger Vivier's Crystal-Embellished Rubber Rain Boots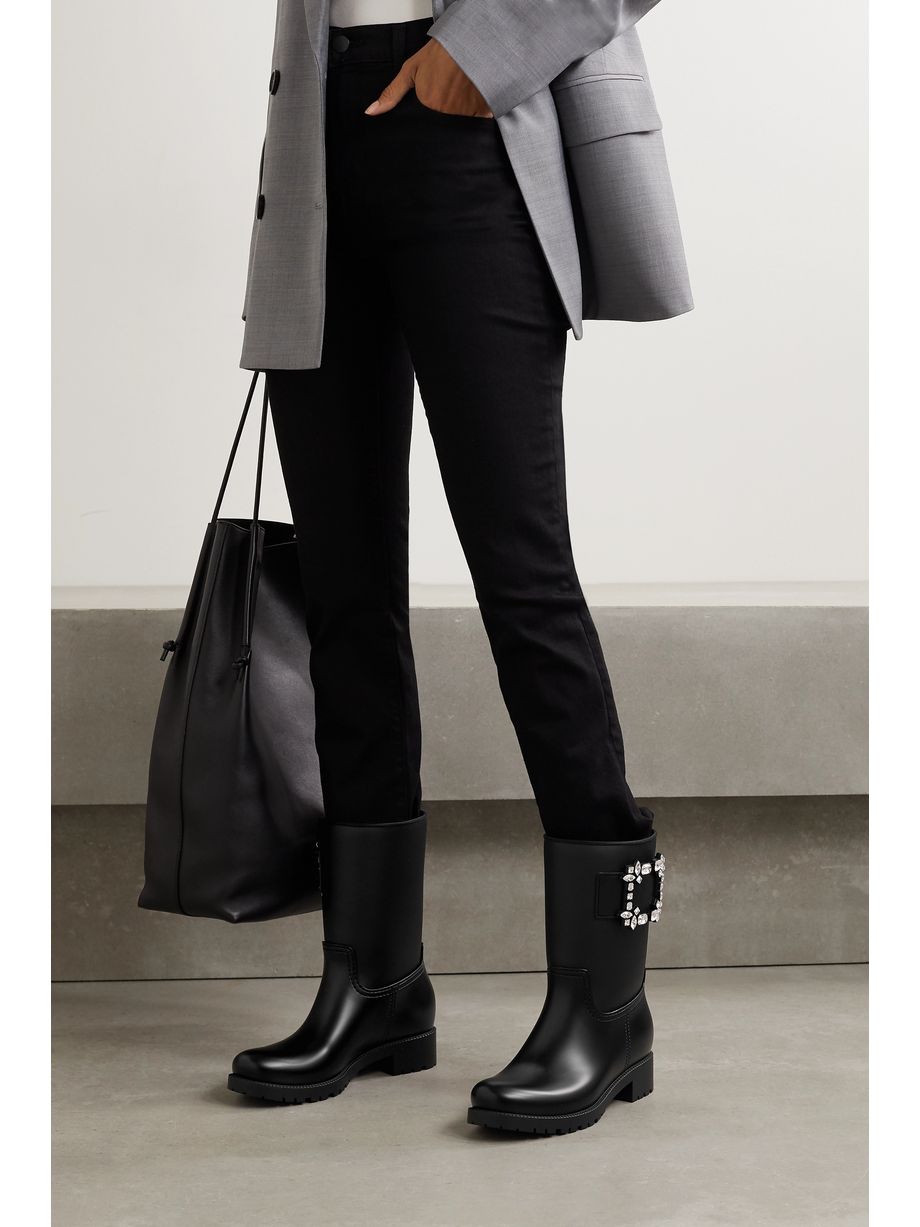 For a sleek and minimalist pair of boots that are great for office wear, Roger Vivier's Tempête Viv' crystal-embellished rubber rain boots are a great choice! It has an effortless yet elegant style that can match almost any outfit. You can wear these gorgeous pair of boots as part of your professional or casual look.
HUNTER's Tall Waterproof Rain Boots
Ensure that those snow and rain puddles won't get into your shoes with tall waterproof rain boots by Hunter. It has a functional design with an adjustable buckle at the side. Feel comfortable with a brand that has been around since 1856 and renowned for making tall rubber boots that help protect everyone, whether it's snowing, raining, or need to have a little bit of adventure out in the forest.
These excellent quality boots will help you walk with ease, not worrying about water or mud getting into your feet, and will keep you in-style, as always. Most of these rain boots are reasonably-priced for the quality and are trendy.