Ever since Kim Kardashian shared that she is a big fan of waist trainers, they became a huge phenomenon. From celebrities to normal people, everyone wants to try them!
Many costumers want to see if the waist trainers can help with weight loss or manages to give them the hourglass silhouette they so desire. And because there is a wide variety of products on the market, is very important to find the right waist trainer for you.
For this reason I have selected some of FeelinGirl store bestseller body shapers, that are highly qualitative, very affordable and raved by shoppers all over the world.
The best waist trainer for working out
There are various waist trainers out there, some that resemble the classic corset, others with a modern design. However, this three belt waist trainer from FeelinGirl is the best choice if you want to use it during your gym trainings. It's made out of soft neoprene, which makes it very comfortable and suitable for everyday use. The fabric is also very thick which will make you sweat more in your tummy area and this way slim your waist line and get a flatter abdomen.
In the product description says that it has 7 steel bones that can strengthen the shape effect and that is ideal for a hourglass shape and is an excellent fit for short torso and normal torso body types.
It has three adjustable belts that will fit you tightly around the waist which is another benefit of women waist trainer, because this way it will also support your back and help you have a better posture.
You will be happy to find out that many reviewers have bought one of these FeelinGirl waist trainers and they are extremely happy with the results. They rave how their waist got smaller and their abdomen flatter. They also love the big variety of colours and prints and how the sizes are corresponding perfectly!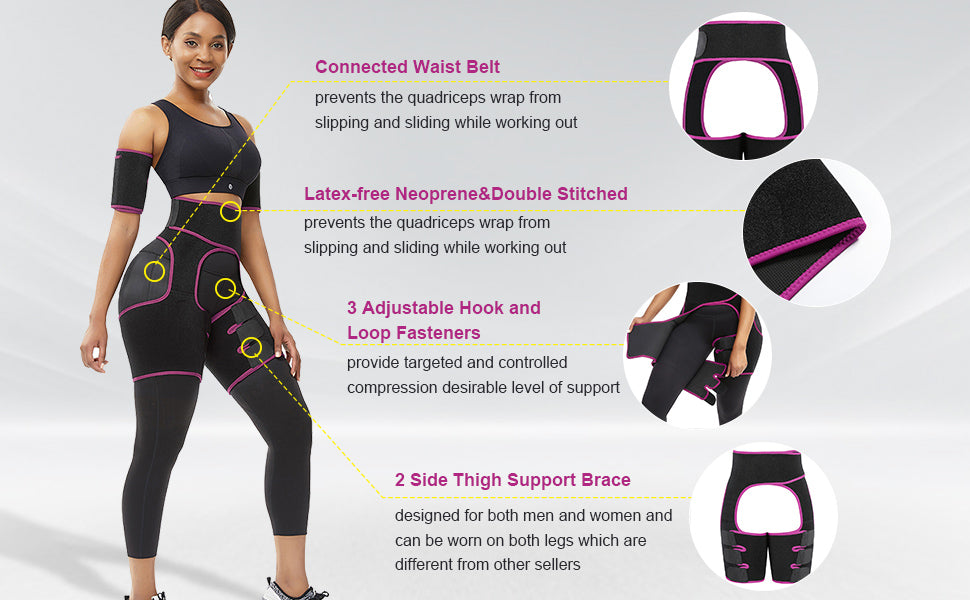 The booty sculptor a two in one body shaper
Another super popular body shaper from FeelinGirl, also loved by costumers from all over the world is the booty sculptor. It's a two in one shapewear product composed of a waist belt and two tight trimmers connected to it. It will target the waist, the abdomen, the booty and the thighs, sculpting your entire body to perfection. The waist belt will add more support while you run or workout.
The booty sculptor is also made out of neoprene which will retain heat thus helping you tone and firm your waist and thighs. It will also reduce the size of your hips and lift up your butt.
These super popular body shapers from FeelinGirl are in high demand, so you should hurry up and buy the one that fits your needs the best and also take advantage of the free international shipping for orvers over 79$.