Halloween parties are great fun but deciding for the perfect Halloween costume is little confusing. Some want to dress hot and sexy and some want horrifying look. There are varieties of characters from which you can take inspiration for your upcoming Halloween celebration. Some trending Halloween costumes to go for:
Chucky doll
Chucky is still the most trending Halloween character from the 80's horror film. You can go with the vibrant colors to look like a playful horror doll. Choose blue skirt dungarees with t he colorful strips on the top and pair them with the red stockings and red sneakers. Chucky makeup contains various blood marks on the face with the large eyes. Complete the entire look by two ponytails and few marks on your hands too.
Unicorn
If you want to dress sexy and cute this halloween, you can go with the uicorn dress code. Unicorns are  the most loved virtual character which is cheerful and fun loving. You camn choose any pastel color shades on the white dress to get the inicorn vibe. Choose lavinder and blush pink as they are the most trending shades in  these costumes. Choose a beautiful headband with  the horn on it and complete the look with the feathery stockings and high heels.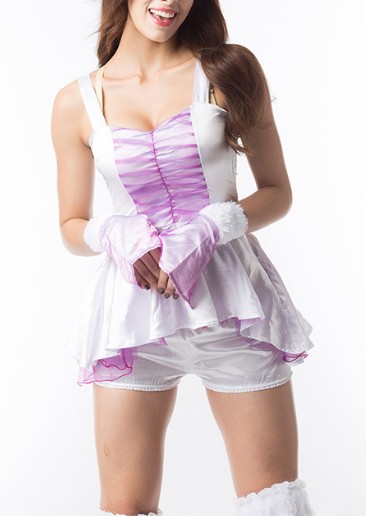 Women ninja
Ninja are the secret characters and is a great idea to include this in coming October Halloween party. You can choose black bodycon mini dress and wrap around red thin ribbons to give it more details. Choose a black mouth covering mask to complete the look. Wear knee high black boots to enhance the look.
Red hot cupid
What is sexier than a red hot lady cupid in the Halloween party? If you want to turn all the tables towards you, you can go for t his hot costume. Choose the red bandage or tube top and pair it with the red hot skirt or a v style shorts. Wear detailed mesh stockings and attach a pair of small red feather wings on the back. You can go for the heart headband to add more fun.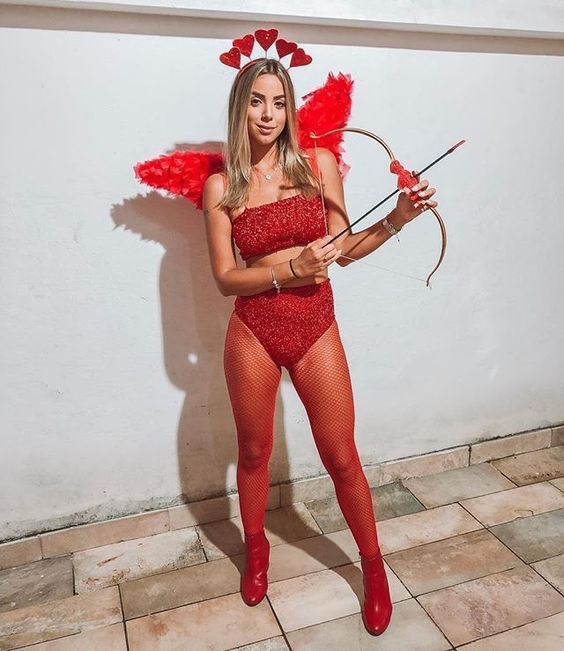 Lady pennywise
Pennywise was the most horrifying clown which you can include in your Halloween costume idea. Choose the white high neck flare dress with the corset attached to it. Pair the white dress with the white stockings and red heels. Makeup is very important in this costume. The balloon as a prop can make your entire look more relatable to the character.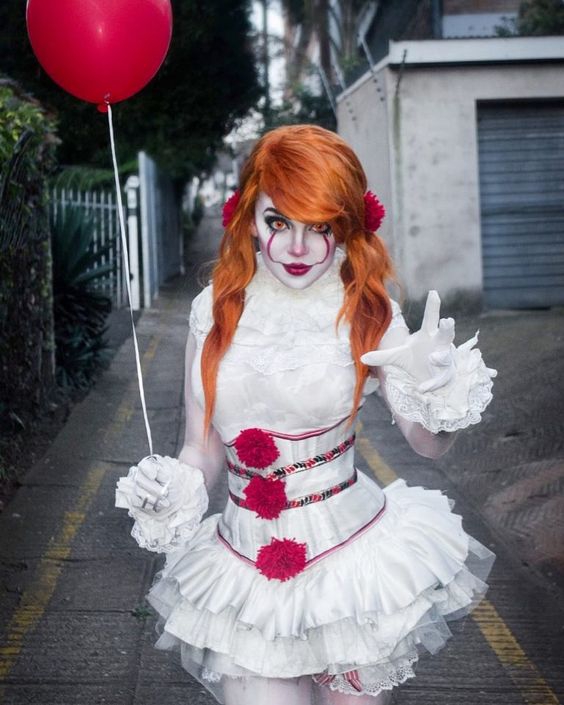 And Some trending Halloween costumes from lover-beauty.com helps you find out:
Sorceress Sparkly Sequin Emerald Witch Costume