As the most important ring in a woman's life-a diamond ring, how do you choose to find a diamond ring style that suits you? Some people think that a big diamond is good, but in fact it is not. People have different advantages and disadvantages, and the suitable diamond ring styles will not be the same. Today, I will take the internationally renowned and cost-effective brand Blue Nile as an example to teach you how to choose the style of women's diamond rings according to the hand shape.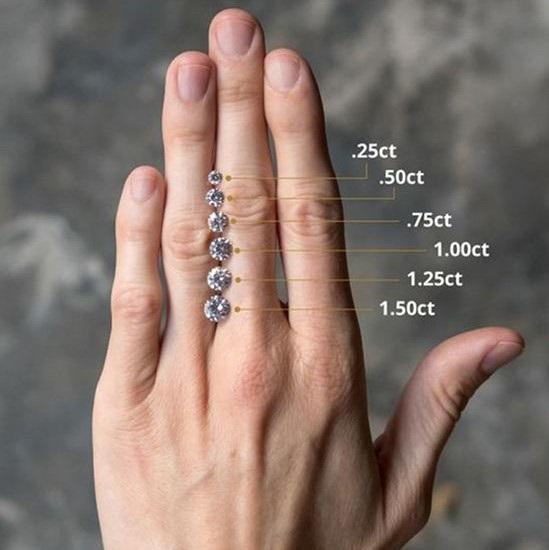 1. Small and short fingers
   Generally speaking, people with short fingers if their fingers are around 5cm. The biggest feature of this kind of people is their short palms, which look like children's hands. Girls with short fingers must first choose a ring with exquisite workmanship, which will make the whole hand very small and exquisite. It is not recommended to choose square rings, round rings, complicated shapes or heavy diamond rings. These diamond rings will make the fingers appear shorter and the whole hand thicker.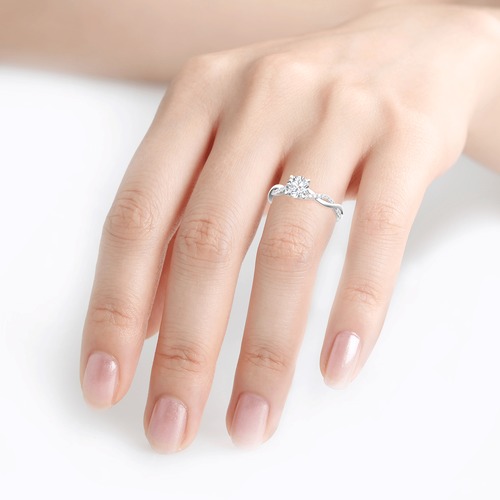 Recommended diamond ring style: small twisted diamond ring (Blue Nile small twisted diamond ring 3EX without fluorescence, with GIA certificate). This small but exquisitely crafted style will look slender and delicate when worn on the hand. The unique geometric lines of the ring also increase the fashion of the ring, and the effect is very beautiful.
2. Fingers are round and plump
   Generally, if you want to wear a ring with a ring finger of size 14 or above, it belongs to the round and plump category. The fingers are round and plump, which is not suitable for thick, wide and complicated styles. It is recommended that the ring is narrow or streamlined to make the finger lines look more beautiful; if you choose a small diamond ring for fat fingers, it will look more fleshy and thicker. . The advantage of this type of hand is that it must be exaggerated to buy a diamond ring. The diamond ring is big, rich and noble, and there is nothing!
Recommended diamond ring style: luxury big diamond (Blue Nile twisted halo diamond ring 3EX, no fluorescence, with GIA certificate), multi-diamond enveloping style, in addition to the main diamond, there are smaller diamonds as a foil, gathered together The light is more shining, and it shows the characteristics of rich hands more!
3. Perfect hand shape with thin fingers
Slender fingers are a perfect hand shape, but not every style is suitable. For longer fingers, you should wear a horizontally lined ring, such as tall, wide, multi-layered, round and square gemstones. Will look good.   
Recommended diamond ring style: exquisite six-claw (Blue Nile spire twisted six-claw solitaire diamond ring, with GIA certificate). The slender setting of the ring subtly hides the edge of the metal, giving the visual home to the diamond, and it also highlights the hand shape.