Styling your off-the-shoulder dresses has never been easier than layering with jackets. There are a variety of jackets which you can perfectly pair with your dress. Here are some trendy and chic jackets to check out:
FAUX FUR JACKET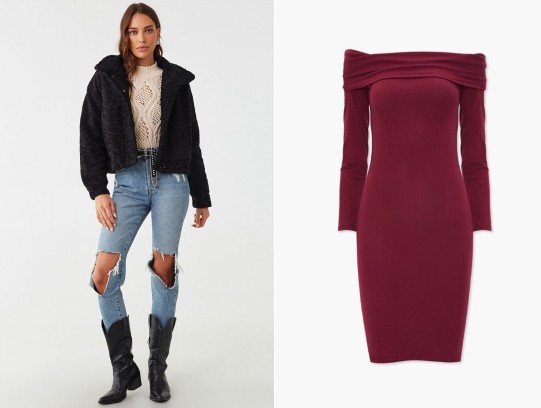 Faux fur jackets are better alternatives to the real fur jackets for both ecological and financial purposes. These jackets can definitely keep you warm if worn with an off-the-shoulder dress. This is best worn with an off-the-shoulder mini dress with long sleeves and folded top hem.
You can wear this off-the-shoulder dress, faux fur jacket and a pair of blocked heels for a classy and chic look.
2. DENIM JACKET
Denim jackets put a cool twist on how you usually wear your off-the-shoulder dresses. This is great for floral printed dresses because it adds on a bit of edginess, giving some balance to the entire outfit. You can wear these with a pair of light-colored boots or wedges.
You can definitely accessorize with bangles, and even a statement necklace which complements your dress to complete the flowery and cute yet edgy look.
3. LEATHER JACKET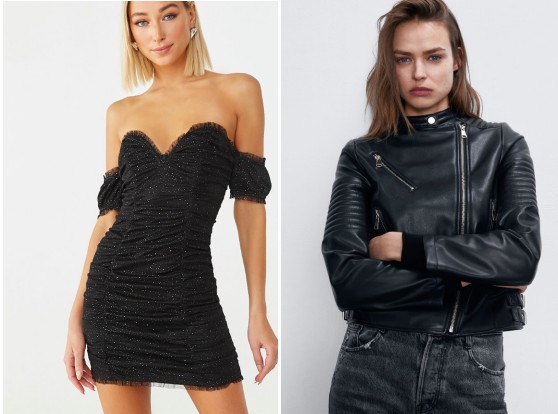 For a sexier and more elegant look, you can opt for a leather jacket on top of your dressier off-the-shoulder dresses. If you`ll be attending a house party, simple dinner in a fine restaurant or even an exclusive party at the club, you can be sure that leather jackets will you that extra points for a fashion-forward outfit.
4. ANIMAL PRINT JACKET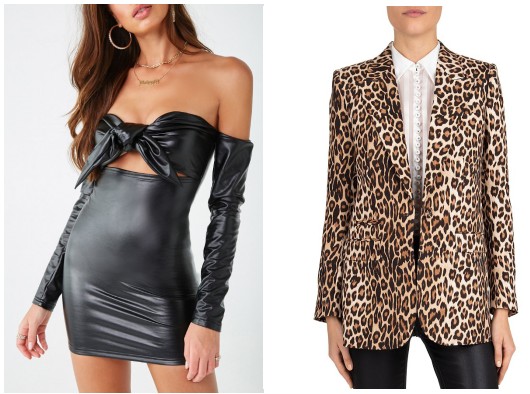 Just like leather jackets, animal printed jackets can make you're entire look more posh than usual. You can wear this with an exquisite faux leather mini off-the-shoulder dress and a pair of either booties or pumps.
You can even have your hair up with some fringe waves for a cool and classy messy hair updo.
5. TEXTURED JACKET
If you need to go to a more formal event like a business meeting, romantic dinner with your beau at a Michelin restaurant, or a corporate party, a textured jacket is your best friend!
Especially if it`s at night time, it can become quite chilly so having a jacket to put on your off-the-shoulder dress is necessary.
The beautiful structure of this jacket makes it a perfect complementary clothing item with your beautiful off-the-shoulder dress.
Off-the-shoulder dresses has been in trend for years and we can`t see the trend dying down any time soon. Having the perfect jacket to style with it during the fall season is definitely a must. You can choose from different types of jackets to complement the dresses you have in your wardrobe.