If you are in a search for the dress that will make you look absolutely stunning and breath-taking – bodycon dresses are something you need to check out! Keep reading to find out more about this really popular trend in fashion!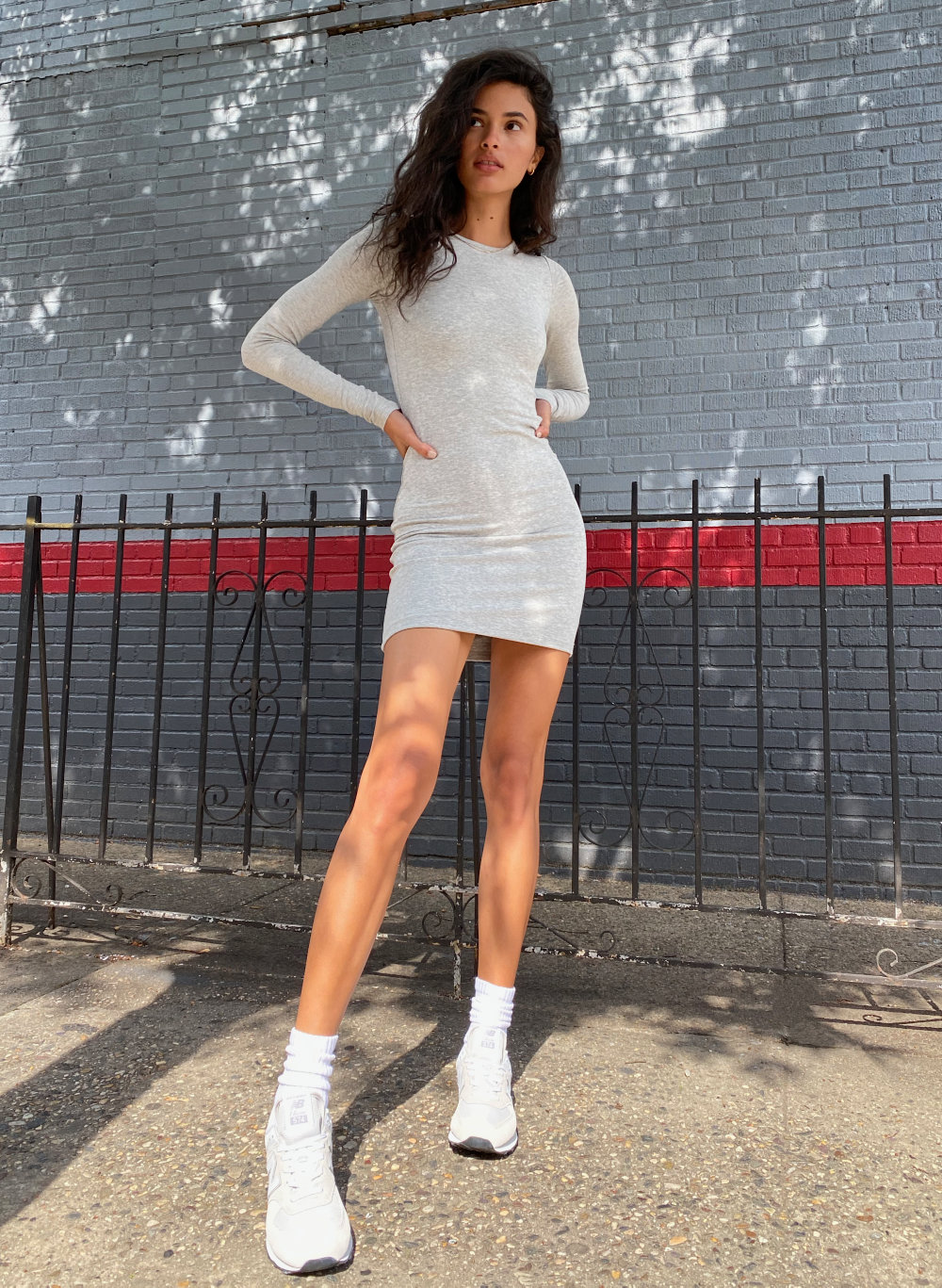 Over the years, women have been getting more confident in their bodies. In 2021, it's a good thing that women are working more on self-love and body positivity. Every woman deserves to feel good in her body. Every woman deserves to love her body and every part of it, every curve and every single imperfection. Working on those very important topics, over the years has been changing trends in fashion.
Since women are getting more confident in themselves and more body positive, the fashion brands and designers are responding with a lot of different clothing pieces which highlight the femininity. One of those special fashion pieces is definitely a bodycon dress – one of the most recent trends in fashion that women have been loving.
You probably already know how bodycon dresses look like but, if you don't, the official definition of the bodycon dress is an abbreviation for body contouring dress. This dress is designed to trace your silhouette and make your body look the best while not changing it or shaping it. It hugs your body in a way where it doesn't hide its natural shape.
Bodycon dresses are designed and made in a way where they allow women to show off their feminine charms. They highlight the parts of women body that make it look like a perfect harmony. Looking in the mirror while wearing a bodycon dress will make every women feel better about herself. This type of a fashion piece is there to make you shift from a woman who doesn't feel her best to a Wonder Woman!
It's amazing what women are capable of when they are feeling their best, when they love themselves and when they feel the best in their skin. One of the ways how to accomplish that is through fashion. Fashion should be for everyone. Fashion is there to make every women, no matter of her size or her body shape, feel absolutely gorgeous – like she truly is.
You don't need a reason to treat yourself and feel better about yourself. Buy yourself a bodycon dress, wear it and look in the mirror – you will constantly feel so much better. You know what they say – good outfits make every day better. Bodycon dresses are available in multiple different sizes, lengths and colors. It's up to you to find the right one which will make you feel like a Wonder Woman while wearing it.
Every woman has everything of that in herself but sometimes, they don't see how beautiful, stunning, gorgeous and breath-taking they are! Good outfits make them stare a little bit longer in the mirror, until they understand what they are actually capable of. There's nothing you can't accomplish if you are in your favorite outfit – feeling yourself, feeling your best.
The mission of bodycon dresses isn't to make your body look a certain way, an accepted way in the society or the perfect version. The mission of bodycon dresses is to hug your body the way it is and highlight the parts of it which you like the most to make you love those less loving parts because, together, they make a perfect harmony.
Bodycon dresses aren't uncomfortable dresses that make you feel stiffed all of the day in order to look good. They are exactly opposite – comfortable and soft. Bodycon dresses are made out of soft fabrics which are high-quality.
These dresses have become the biggest trend in 2019 and, now, in 2021, they are still really popular. Women of all ages love them and enjoy wearing them. Confidence has never been so reachable to every woman! Clothes can make everyone feel better about themselves so, there's no time to waste – get your own bodycon dress today and thank us for this article later!
This trend is going to stay popular though this year. Therefore, every women should have, at least, one bodycon dress in their closet. Don't wait for special occasions to buy special dresses because every day is a special occasion! One bodycon dress can be worn in multiple different ways and for multiple different events. Style one dress in many different ways and pull out the best from it and use that inspired fashionista inside you!
This world is your runway and bodycon dresses are made for runways, and to be worn by confident queens like you! Find different ways to use one dress (or more bodycon dresses) through the whole year. In colder seasons, pair bodycon dresses with jackets and some cute boots and you are good to go. There is no reason why you shouldn't feel your best through the whole year!