Blazers are the ultimate in-between of casual and formal. Blazers are basically a jacket that resembles a suit but in a more relaxed fashion. They are durable which is why they`re commonly part of an airline`s flight attendants` uniform, and high school students` uniforms.
Wearing blazers can definitely upgrade your over-all day to day style. Blazers can be styled in a variety of ways depending on where you`re going and the season.
Here are some tips in rocking your blazers in style:
1. Find Patterned Blazers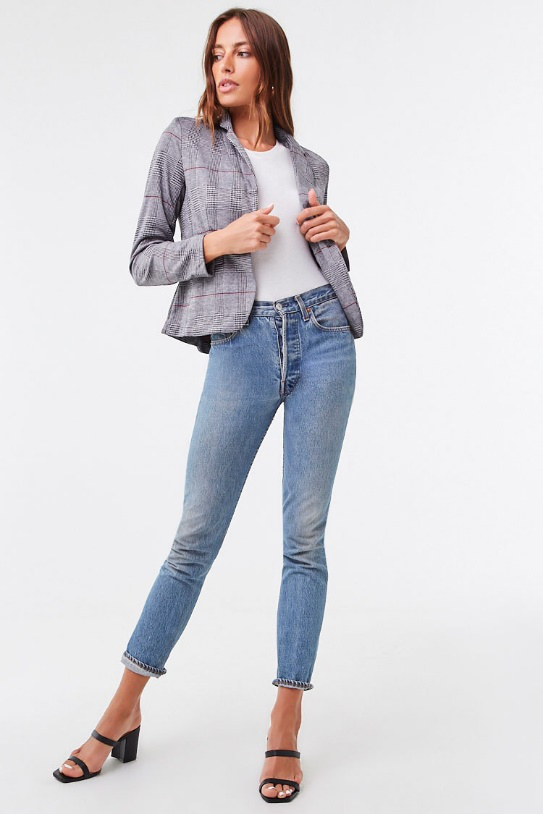 Patterned blazers tend to look like uniforms which is why this is one of the best types of blazers you can use if you want to look casual yet chic. You can simply put on a plain shirt, preferable those with neutral colors like white, black, and gray, and wear it with a pair of high-waisted jeans. Complete the look with high heels and a small purse and you`re good to go!
This type of style can be worn on a date, brunch with your girlfriends, or a casual business meeting.
2. Flaunt with a Flare of a Skater Dress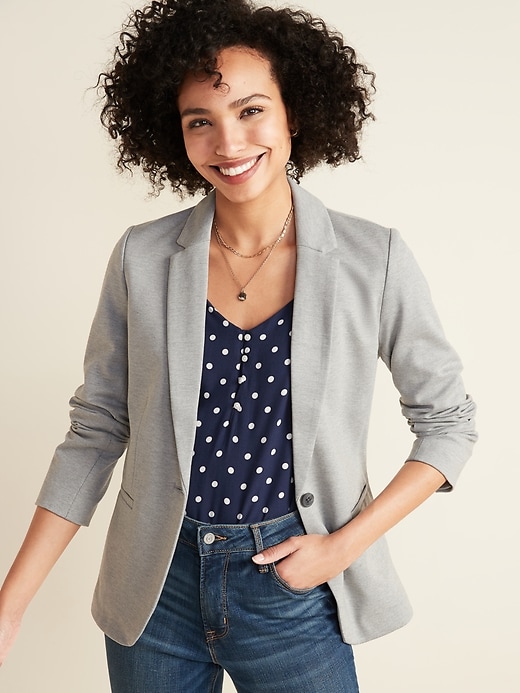 If you want to have more versatility in using your blazer especially if you have different activities throughout the day, you can pair your blazer with a collar with a V-Neck skater dress.
You can complete the look with flats or heels depending on the occasion. To make the entire look even classier, you can bring a stylish clutch.
3. Pair your Blazer with Ripped Jeans and a Pair of Boots
If you want to look more casual and rock a street style look, you can find a blazer with a unique print so you can wear it with a pair of plain ripped jeans and a pair of combat boots. This outfit is absolutely stylish and edgy. You can wear this out in the streets or a fun day with the girls.
You can style a blazer with a blouse or dress, a pair of high waisted pants or ripped jeans, and heels, flats or boots. The choice is ultimately yours. The basic rule to styling your blazer is making sure that the colors of your clothing pieces complement each other, at the same time you`re comfortable with the clothes you wear. If you`re comfortable with the pieces you have on your body, you can be confident that you can rock whatever you have on!
A blazer is one of the most versatile clothing pieces you can own so investing in a few blazers won`t hurt. This trend has been popular for years and it seems like you can be assured that it`ll still be fashionable in the coming years.