Valentine's day is coming and you still have no idea what to do for the person you love? So take the time to read this article and I have no doubt that by the end you will already have several ideas to make a nice surprise for the person you love and with tips that will make you spend very little.
The first option would be a romantic dinner at the couple's favorite restaurant, which should not be discarded, but relatively is something quite common and we will bring you more different ideas for the special day.
Romantic Dinner: If you don't have time to make a reservation at the restaurant you want to go to, how about preparing a romantic dinner at home?
– Music Playlist:
Make a selection of two of you's favorite songs on Spotify and let it play overnight. No Spotify? make your playlist on YouTube and be happy.
– Romantic Decoration: Anything goes,
Heart balloons, flowers, and candles, use and abuse your creativity to make the environment more beautiful and romantic! And how about setting up the table in a different location, such as the garden or the balcony at home?
-The choice and preparation of food:
The menu can also have everything to do with that date. A good wine, Italian, Japanese or Brazilian food, the important thing is that the choice is one of your favourites.
-The Choice of the Ideal Gift: If you are willing to spend a lot on a more incremented gift for Valentine's Day, you can combine this option by making a more economical dinner with a gift that will last for years and serve for both of you!
– Breakfast in bed:
How about starting the day early already celebrating this date? How about waking up your love with a well-prepared Valentine's Day coffee in bed? The decoration is also very important, you can use flowers, balloons, whatever your creativity allows.
A Valentine's Day picnic in the park, or in the most suitable place for it in your city, can be sooo cool! Put together a well-stuffed basket with everything you love most, choose the place and that's it!
-Declarations of Love: Small or large declarations spread around the house can be very cute and beautiful! How about writing notes and sticking them in the places where your love passes?
-Couple Kit: How about putting together a basket with several things you love? Wine, snacks that they like the most, sweets, food and drinks, gifts and a very nice menu to finish.
-Unexpected surprise:
How about surprising your love? For example, if he/she LOVES football and you know there's going to be an important game, how about making it a delicious and unforgettable moment? Buy the drinks you like the most, make snacks and surprise him in a way he would never have imagined!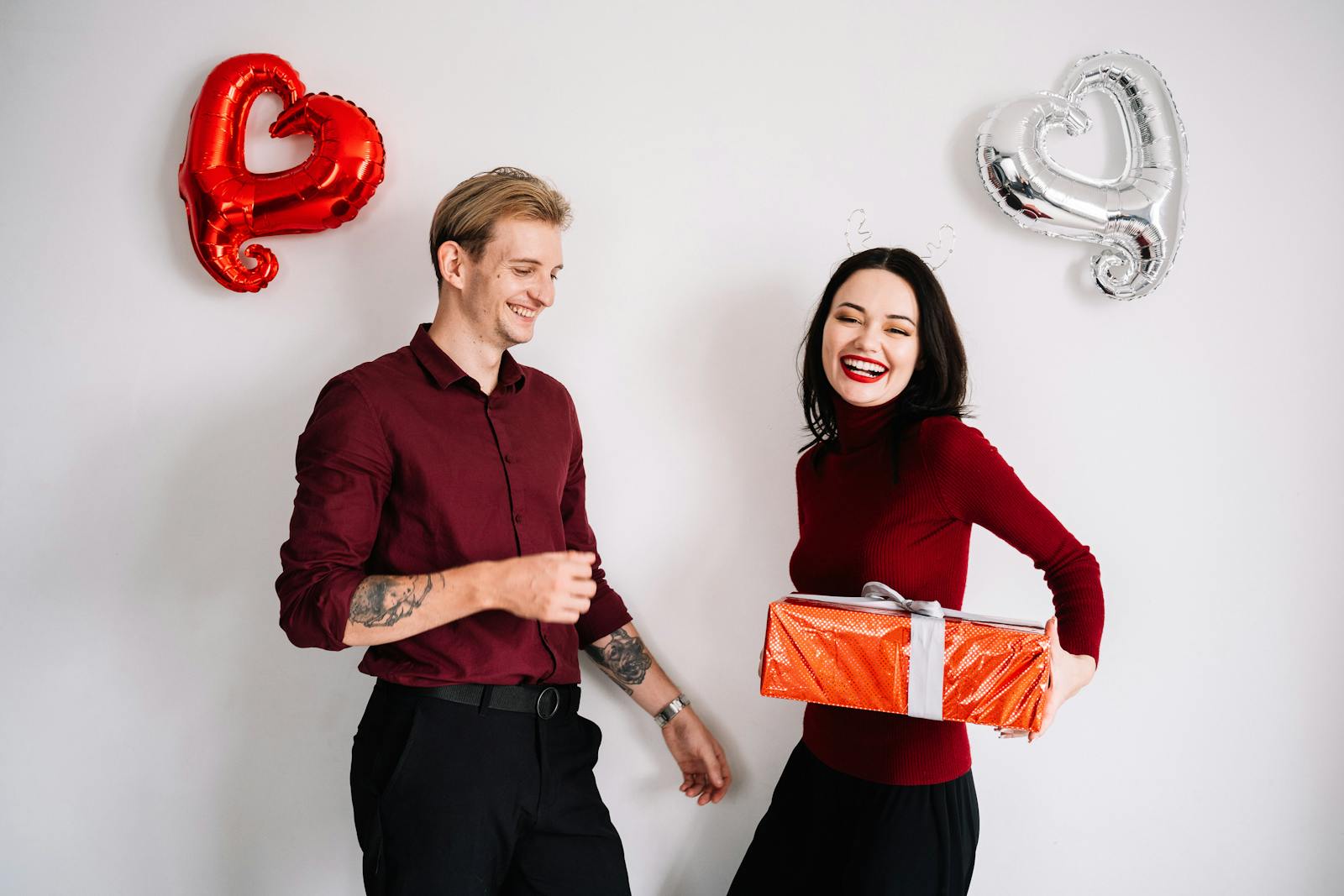 Imagine something your partner loves to do and think about how to make that moment even more special!