As soon as the engagement is over, it is time to start shopping for a wedding dress. For many brides-to-be, shopping for a wedding dress can be both exciting and stressful. It is indeed a magical moment but with so many shopping options, buying a wedding dress can get overwhelming. There is no denying it that every woman wants her wedding dress to look the best. It is, after all, one of the few chances that a woman can look like a princess.
Thanks to technology, brides-to-be can now look for the perfect wedding dress online. Buying online saves you a lot of time in your search for the perfect wedding gown and everything can be done with just a few clicks of a mouse. Buying online offers convenience, ease, variety, and even savings.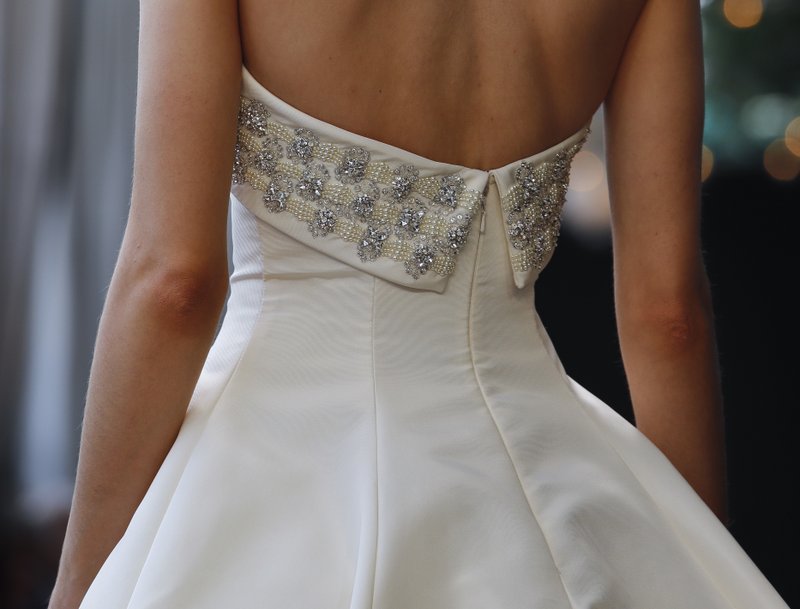 Here are 4 tips on buying a wedding dress online.
Setting Your Budget
The first step is to set your budget. Before you begin the buying process, check out some of the styles you may like to get an idea of what the price range is and the amount your budget should be. Some gowns sold at the bridal boutique can be thousands of dollars but you will be surprised to find stunning and beautiful gowns available online for a few hundred dollars or less. While you set a budget for the wedding dress, do not forget to add in other costs such as the veil and etc.
Selecting A Fabric
Get familiar with fabrics like what type would fold and flex. Certain fabrics stretch while some are stiffer. Do keep in mind the climate when choosing the fabric of your wedding dress. For outdoor or beach nuptials, go for light fabrics. Heavier fabric like satin and mikado should be reserved for cooler months or more formal occasions. Some of the common fabrics for wedding dresses are chiffon, satin, silk mikado, taffeta and tulle.
Get To Know Your Measurements
You will need to know the measurements of your bust, waist, hips and back in order to shop for a dress with the right fit. It is best that you measure in inches and not centimeters. If you are wearing heels on your wedding day, be sure to take the measurements with heels on. You may also need to include the measurements with padded bras or braless, depending on your preference.
Choose the Right Online Retailer
Once you have an idea of what you are looking for, you would need to choose a retailer. Do your research and find out if the retailer has a support team? Can you rely on their fit, quality, and can the dress be delivered on time? Do they design and produce products in-house? Getting these questions sort out could help to narrow down your list of online retailers to shop.
Buying a wedding dress online is incredibly convenient as it can be done in the comfort of your couch. There is no need to deal with pushy salesperson and you can avoid crowds. There are also many dresses you can find online compared to boutiques or wedding dress shops. All you have to do is move your fingers and go to another store. There is even no need to hop on a plane to visit other shops worldwide. The varieties of dresses you can find online are almost endless.