Although many countries are still in lockdown, we really don't know when things can go back to normal soon. Nevertheless, we should still try to find things to look forward to this year. Going on a vacation or having a big party with friends may not be happening anytime soon, there is no harm in checking out what the new party dress trends are. We can still stay ahead of the trend and do some online shopping which will definitely spark some joy into our lives right now.
Ahead are the party dress trends that you absolutely must know to kick-start on the proper fashion-forward foot. These trends are bound to be big and get ready to add them to your cart.
Open Backs
Showing skin is definitely big this year. While cutouts are still trending, it is the open-back dresses that everyone is banking on being everywhere this spring season. Whether it is a party dress or a casual knit wear, exposing the back is totally hot right now.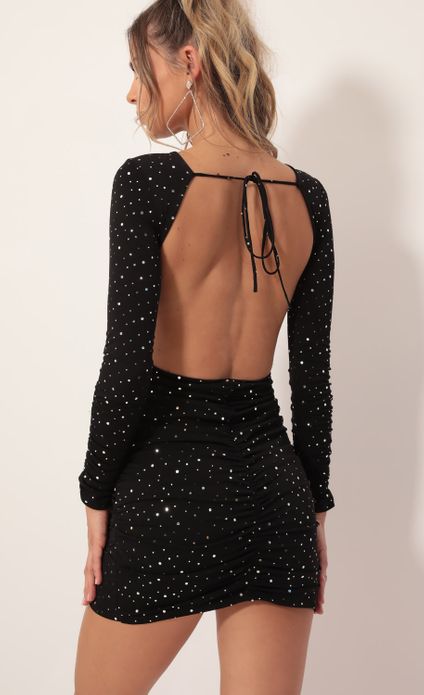 Asymmetrical Shoulder Dresses
If you know for a fact that you will be partying indoors when the temperature is dipping, then you can definitely get away with a dress that is not as bulky on the fabrics. Opting for a fun statement one-shoulder dress and shoes in the matching hue is an effortlessly chic outfit fit for celebrating.
Metallic Mini Dresses
Ready or not, metallic clothing is trending. While you may reserve the sparkly pieces for nights out or the New Year's eve celebration, it is time to embrace the inner disco girl now. Yes, the 80s kids may cringe at the revival of this trend. You do not have to be under the disco ball to shine with this metallic dress. Pairing it with cowboy boots for a look that's better than any party ever thrown.
Puff-sleeve dresses
The puff sleeves made its return in 2018 and since then it has been reimagined in many styles and is continually returning season after season. This trend is not going anywhere. You can add a touch of fun and drama to your party ensemble with a puff sleeve dress.
Voluminous Dress
This year, the easiest way to add some frivolity and fun to your life is to get a voluminous dress. Thanks to the various volumes in the Spring Summer collections, do expect this trend to be huge this year. Volume does not have to be extreme actually. A delicate frill or slightly puffed one shoulder sleeve will inject a look with movement and femininity. Don't be afraid to stand out from the crowd.
Make a bold statement in one of these trending party dresses and just add heels to finish the look. Get ready to make the jaws drop at your next party with these dresses. The perfect party dress should cater to your style taste and most importantly highlight your body type, giving you the elegant and glamorous look.